Know the condition of Muglin-Narayangadh road through SMS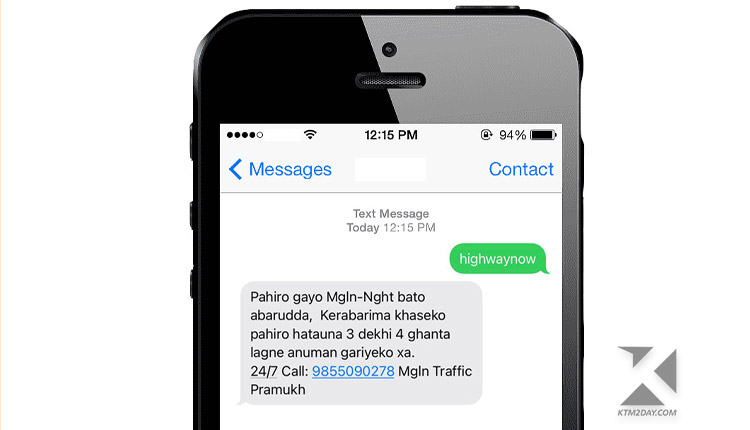 Various main highways of the country have been blocked due to continuous rains for the past few days. Due to continuous rain and flood landslides, landslides are continuing in Narayangadh-Muglin road section, Waling-Galang section of Siddharth highway connecting Sunauli-Pokhara and other road sections. This has created discomfort for passengers traveling during Dashain.
However, the actual road condition of Muglin-Naraigarh section can be found through SMS. For this, go to the message box of your mobile and type highwaynow. After this send the SMS to 31003.
After this, you will be able to get real-time information about whether the Muglin-Narayangadh road is closed, has a landslide, is open or is in the process of being opened. Also, the number of the relevant traffic police office will also be provided in the SMS for more information.