Lockdown eased, odd-even rule implemented in KTM Valley(With Schedule)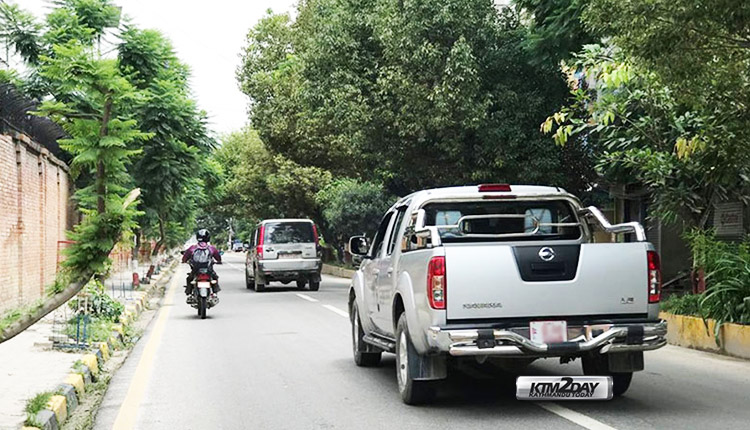 The District Administration Offices of the three districts in Kathmandu valley have decided to ease the ongoing prohibitory order that had been issued on August 19.
As per the new provision, vehicles will be allowed to ply the roads based on the odd-even rule. As per the rule, vehicles with number plates ending in an even number will be allowed to run on the roads on even dates while those with odd numbers will operate on odd dates.
Likewise, it has been decided that businesses meeting all safety requirements and following all health protocols will be allowed to operate.
The Chief District Officers of all three districts will issue their respective statements regarding the areas and conditions of the new regulation.
However, restriction will remain as it is for all the entry points to Kathmandu valley as vehicles will not be allowed to enter any of the three districts unless in emergency cases.
Restrictions
Now shopping malls, clothing, shoe stores, cosmetics, fancy stores will be open only three days a week. Such shops will be open on Mondays, Wednesdays and Saturdays.
Among the essential services, time has been fixed for the sale and distribution of food items, milk, dairy products, fruits, vegetables, fish and meat.Such shops will be allowed to open every day till 11 am and from 5 pm to 7 pm. Earlier, it was allowed to open only till 11 am.
Electric and stationery shops will be open every day from 11 am to 4 pm and from 7 pm to 7 pm. The utensil and kitchen items shops will be open on Sunday, Tuesday and Friday.
Shops selling construction materials, trucks carrying construction materials like stone, sand, cement, rods, poles, tippers were already allowed to operate. Such shops and transportation will be able to operate every day from 2 pm to 7 pm.
Furniture and automobile related shops will be open on Mondays and Wednesdays. Vehicle repair workshops will be open every day from 8 am to 8 pm.
Now take away service as well as online delivery service will be available ans will operate from 12 noon to 7 pm following the health standards.
See Full Information below :