MediaTek Dimensity 720 launched with 5G connectivity for low-cost smartphones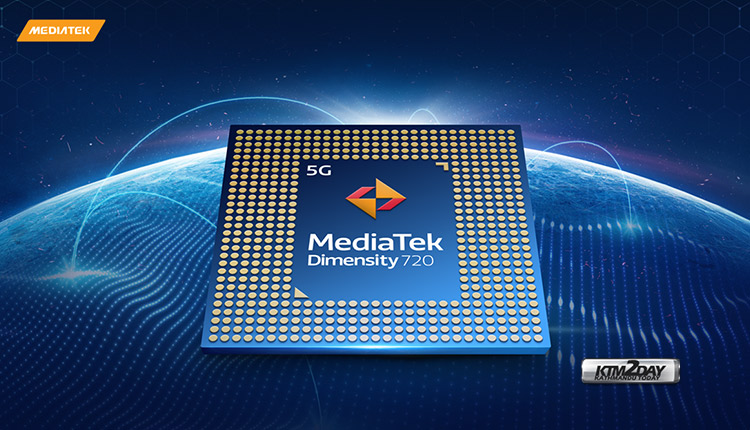 Last month Qualcomm made the Snapdragon 690 official , which hit the market with the intention of taking 5G connectivity to more basic intermediaries – and now MediaTek has just launched its rival solution.
Called Dimensity 720 , the processor has an eight-core configuration with two "Big" Cortex-A76 cores clocked at 2GHz and six ARM Cortex-A55 cores running at 2 GHz.
In terms of graphics processing, the chipset has an ARM Mali-G57 MC3 GPU, which supports video encoding and playback up to 4K at 30fps.
The chipset supports Full HD + screens with a 90Hz refresh rate, 64 MP single or 20 MP + 16 MP rear cameras, UFS 2.2 storage and up to 12GB of LPDDR4x RAM.
Like the Dimensity 1000 , the Dimensity 720 is also manufactured using a 7 nanometer lithography, which implies a reduction in energy consumption, something that ends up being a bottleneck when we are talking about 5G connectivity.
MediaTek – which is also expected to participate in the development of 6G – claims that it has integrated a modem capable of managing the charge more intelligently, relying on a technology called 5G UltraSave to help extend battery life away from outlets.
Finally, MediaTek's brand new mobile processor supports SA and NSA connectivity and sub-6GHz networks (mmWave was left out), promising download speeds of up to 2.3 Gbps.
It is unclear as to when we'll get to see the MediaTek Dimensity 720 in action. The chip is very likely in mass production and could very well be powering an upcoming smartphone at this moment. We can expect to see some Dimensity 720-powered smartphones show up later in the year.