Motorola Razr 3 Maven's leaked images reveal an upgraded camera and a boxier design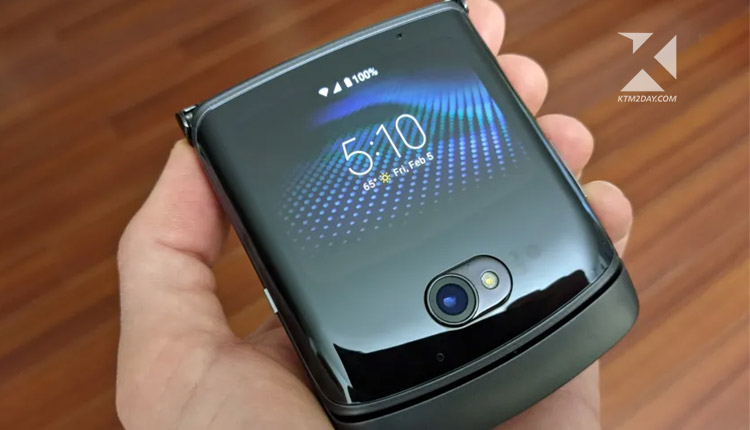 Evan Blass (via 91Mobiles) has leaked a couple of pictures of what appears to be a prototype of the third generation Motorola Razr.
With a 50MP main sensor and a 13MP macro and ultra-wide sensor on the rear, the smartphone, codenamed Maven, stands out from the crowd.
That "chin," or lip that extended outward in prior versions of the gadget, appears to have been removed from this version of the device when it is entirely closed. Deviating from both modern re-creations of the device and its original design when it's closed, it appears to fold over on itself.
On the side of the device, Blass noted that the fingerprint sensor has been relocated to a power button. There were two versions of Motorola's 5G-enabled Razr: one with a fingerprint sensor on its chin and one with a sensor on its back.
Former executive editor of The Verge Dieter Bohn stated it was "awkward to reach" on the back and that putting it on the chin made him open the phone with two hands, thus neither option was good.
An FHD+ internal foldable display and a hole-punch 32MP selfie camera are expected in the Razr 3, according to Blass. 91Mobiles has a picture of the device's internal screen.)
Rumors suggest Motorola may sell a "Plus" version of the phone with an updated, but still unnamed, SoC.
The standard version of the phone is expected to have a Snapdragon 8 Gen 1 system-on-a-chip. It's expected to include up to 12GB of RAM and up to 512GB of internal storage.
Motorola appears to be gearing up to compete with Samsung's flagship foldable, the Galaxy Z Flip 3, with its boxier design form and two camera sensors.
With a $1,499 price tag and a number of problems, the 2019 Razr relaunch isn't exactly the most remarkable of the first two Razr reboots.
There wasn't much of a difference between Motorola's second generation and the iteration with 5G support.