Ncell updates website with added facilities for customers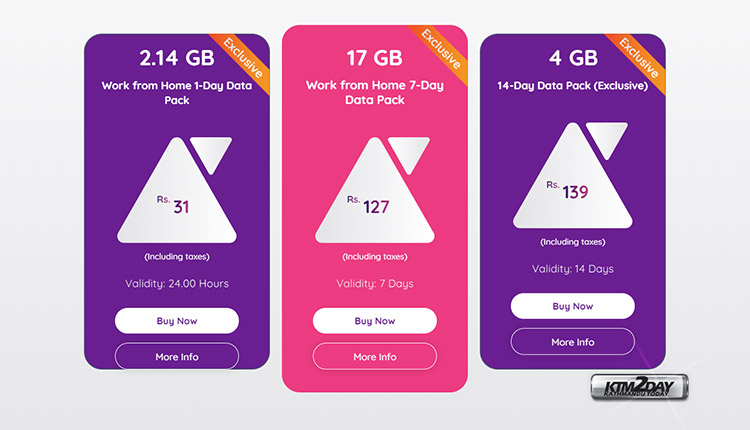 Ncell Axiata Limited has launched new version of its website with added attractive features which allows customers to buy voice, data packs, recharge online easily and do many other customer activities digitally. The new website is lighter, faster and works as a webapp which can be installed in smartphone without taking any space.
The new website is a part of the company's digital initiatives aimed for the digital transformation of its customer journey. Under this initiative, Ncell has already launched updated version of self-care Ncell App fully equipped with exciting features. This addition of upgraded website will add another touchpoint for customer journey.
From the new website, customers can also get digital exclusive offers with up to 100% more volume on purchase of packs from the website while staying home during this trying time of the COVID pandemic.
For example, customers can take benefit from bonus data ranging from 150 MB to 2 GB while buying 1-day (Rs. 18), 7-day (Rs. 98), 14-day (Rs. 139) packs and 0.5 GB to 0.75 GB more bonus data in Triple Majja's 7-day (Rs. 109), 10-day (Rs. 147) and 30-day (Rs. 459) packs. Similarly, customers get double data on selected packs and three times more daytime data with Always on Data Pack while buying from digital platforms including website.
Ncell believes that these offers and features will help customers to remain connected with friends and families while staying at home. More features will be added in the coming days. The website will also be launched in Nepali version soon to cater all customers.
That is not all; under the ongoing #OnlineKoKhushi campaign, customers can take benefit from various offers being provided exclusively for customers while buying services digital platform including website. The offers are aimed at making digital and online engagement of customers convenient for activities including work from home and online classes, among others.
About Ncell
Ncell Axiata Limited (previously Ncell Private Limited) is the first private mobile service provider operating in Nepal. The company is committed to building the best-in-class mobile network experience, connecting some of the remotest areas of Nepal with digital communication offerings. As a subsidiary of Axiata Group, and a long-term investor in Nepal, Ncell is constantly working towards its goals of connecting every Nepali through its network, providing high-quality modern services to consistently create better value for its customers and partners. Ncell has made significant contributions to the socio-economic development of Nepal. As the largest taxpayer, we have an exemplary track record of contributing to the development of Nepal and will continue to build a sustainable business for Ncell for the benefit of the country. Since its inception, Ncell has contributed over Rs. 242 billion in taxes as of the last fiscal year 2019/20.