Nepal goes into coronavirus lockdown starting 6am from March 24 to 31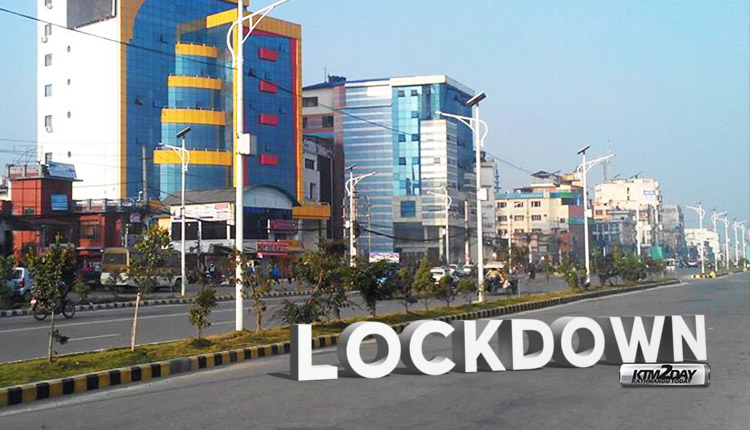 Nepal goes into coronavirus lockdown three days after the government took some drastic measures to control the spread of COVID-19 in the country.
Government of Nepal has decided to impose a lockdown, which will come into force on Tuesday, at 6:00 am, in a bid to avert unpleasant outcome at the hands of the aggressive virus that has taken lives of people globally.
The nationwide lockdown will continue till March 31.
Prime Minister KP Sharma Oli, in his address to the nation on Friday had listed measures to be undertaken to tackle the pandemic.
A meeting of the high-level coordination committee for the control and prevention of COVID-19 took the decision to this effect.
So far, Nepal has seen two cases of COVID-19 infection. The first case was recorded in January while a second patient was diagnosed of having contracted the infection today. It is to be noted that both are 'imported cases'.
During the lock down period, all the transportation services including air services will be suspended.
Vehicles of security forces, health institutions and other permitted vehicles will only be allowed.
These 8 decisions will be implemented from 6AM tomorrow
No one should go out except for medical emergencies and food purchases.

All kinds of public and private vehicles are banned except for the permitted vehicles, and those used by medical professionals and security agencies. 

All domestic flights are halted except for the ones used by the security agencies and other designated flights. 

Related heads of offices should grant a leave except for the most essential services like health, security, food, water, milk, electricity, telecommunication, information and communication, customs, quarantine, garbage management. 

Except for drugs and health equipment manufacturing, food, water, milk, energy companies, all other private industries grant a leave to workers and staff. 

Businesses should manage ways to supply drugs and drugs-related material. Those hoarding goods, creating artificial shortage, black marketers, and obstructing supplies will be punished as per the law, and those goods will be confiscated and used in medical treatments. 

This order is implemented as per the Infectious Disease Act, 2020's Subsection 2 of Section 2.  To implement this order, all chief district officers will be mobilized and the Local administration Act, 2028 will be activated. 

Those disobeying or obstructing the order as per the Infectious Disease Act, 2020  will be punished as mentioned in the Act.