UN approves proposal to upgrade Nepal from underdeveloped country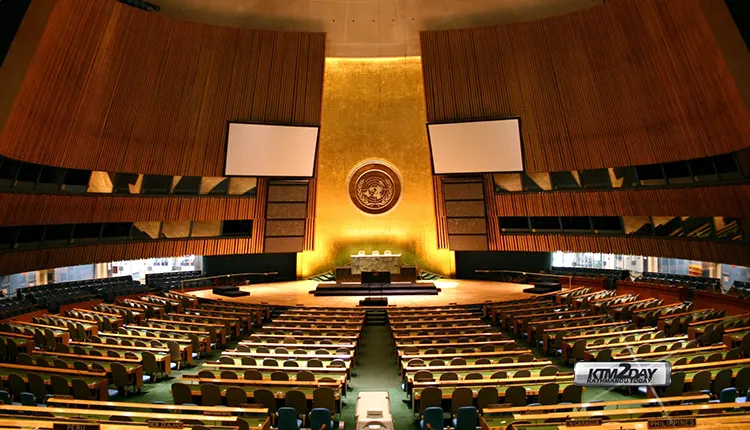 The UN General Assembly has approved a proposal to upgrade Nepal from an underdeveloped country to a moderately developing country by 2026.
The resolution was submitted to the General Assembly by the United Nations Economic and Social Council for approval. According to Amrit Rai, Chief of Nepal's Permanent Mission to the United Nations, the United Nations on Wednesday approved Nepal's upgrade proposal with a five-year preparation period. Addressing the occasion, Rai said that Nepal was committed to complete the entire process for the structural transformation of the economy within the next five years.
"The government of Nepal has already formulated a strategy for upgrading. Now is the time to raise the image of the country in the international community by preparing the structure of the economy within five years," he said.
Rai said that he was happy to see the efforts made for the upliftment of Nepal being implemented. "We also urge you to address the challenges that may arise after 2026, and we will reach a decision in consultation with development partners," he said.
Nepal had also met the upgrade criteria in 2015 and 2018, but at that time, Nepal had postponed the work on the proposal, saying that the economy was facing serious challenges due to the earthquake.
Nepal was included in the list of least developed countries prepared by the United Nations on the basis of various criteria in 1971. Fifty years later, Nepal's success in positioning itself on the world map as a developing country is an important opportunity for Nepal.