Nepal Telecom Launches Spring Offer 2079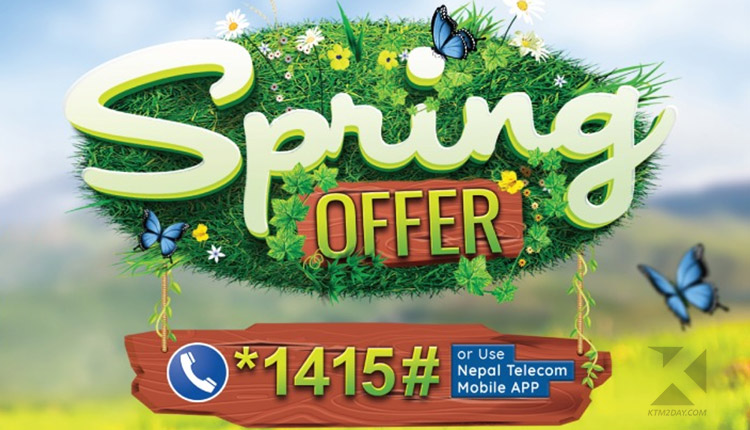 Nepal Telecom is offering an all-net voice spring deal that permits unlimited communication across all service providers' networks under it's Spring Offer 2079 plan.
Starting from Baisakh 5 (18 April) the company has launched easy unlimited postpaid and prepaid packs ranging from Rs 599 to Rs 1,499.
After the launch of this scheme, unlimited communication will be possible in the network within the company through packs of Rs 999 and Rs 1,499 and unlimited communication will also be possible in the network of other service providers. These packs have 2 GB and 4 GB of data per day respectively and the facility to send 400 and 1000 all net messages during the pack period.
Under the Spring offer, all-net voice packs are available from the company's services to other service providers' networks to communicate at minimal tariffs as per customer demand.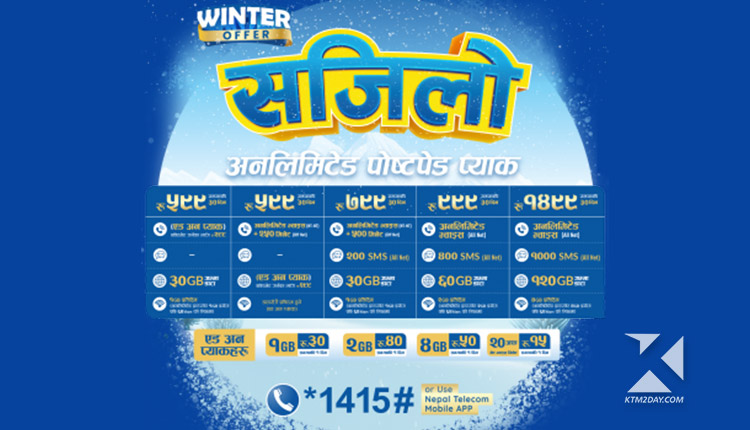 The various types of Easy Unlimited Postpaid Packs, Easy Unlimited Prepaid Packs and Inexpensive Combo Packs are being made more customer friendly and attractive by the company keeping in mind the desires of the customers.
The price of some packs has been further reduced according to the customer's interest.
A 28-day pack of up to 500 minutes of talk-time on any network from the company's network costs Rs. 265. Similarly, a 35-day validity pack with talk-time of 1,200 minutes costs Rs.550.
Apart from these, various packs with On-Net and Off-Net voice services will also be available.
Customers have to dial * 1415 # to get various packages under Spring Offer.
You can also get information and purchase services from the company's 'Nepal Telecom' app.
Customers can also get detailed information about this offer and purchase the service through the company's website.