Nepali rupee slips to a six-month low vs US dollar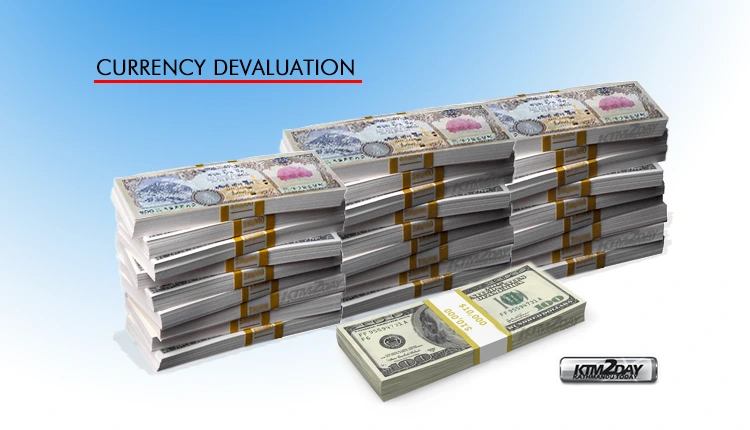 The Nepali Rupee fell to a six-month low against the US dollar on Thursday, with the Nepal Rastra Bank (NRB) fixing the price of the American currency at Rs 120.27 per dollar for the day.
Previously, the Nepali rupee fell to a record low of Rs 121.69 per dollar in April 2020. On April 26, 2021, the exchange rate fell to Rs 120.32 per dollar. The US dollar had fallen as low as Rs 116.21 per dollar over the previous six months as of Thursday before resuming its upward trend.
Also Check : Daily Foreign Exchange Rates in Nepal
According to media reports, the dollar's value has risen as the US economy has recovered, resulting in more job opportunities for job seekers. As a result, the Nepali currency, which is pegged to the Indian rupee, has been impacted by the Indian currency's falling graph against the US dollar.
At a time when Nepal's foreign currency reserves are under pressure, the depreciation of its domestic currency could exacerbate the country's net inflow amount. Furthermore, because the country is reliant on imported goods, it could significantly raise market prices.
According to NRB officials, the weakening of the domestic currency could benefit remittances, tourism, and exports, among other industries with earnings in US dollars. Nepal, on the other hand, is less likely to benefit from its export growth because it has a small basket of exportable items.