NMB Bank launches 9.99 percent Electric Auto Loan scheme for it's clients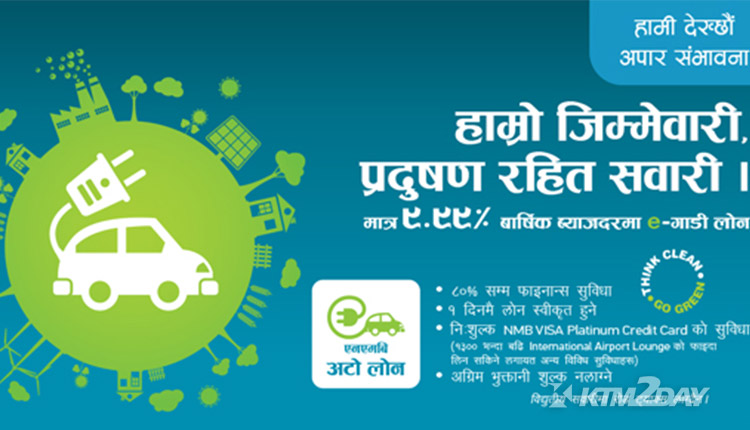 The 'NMB Electric Vehicle Loan' program, launched by NMB Bank, is aimed at clients interested in purchasing electric automobiles. NMB Bank will offer a loan with a 9.99 percent interest rate under this arrangement.
The plan offered by NMB Bank is being touted as the best offer with the lowest interest rate in the market. According to the bank's statement, the credit facility would be granted in accordance with government policy, which provides loans up to 80% for electric vehicles.
If you take out a 7-year loan from the bank, you'll get a 0.25 percent discount on the loan administrative charge.
NMB Bank is providing information about the loan through the stall located at Himalayan Hydro Expo in Bhrikuti Mandap.
The bank has already been providing attractive schemes targeting customers who buy electric vehicles.
For More Info : Click here