OnePlus 11 with 16GB RAM, 50MP camera leaked ahead of launch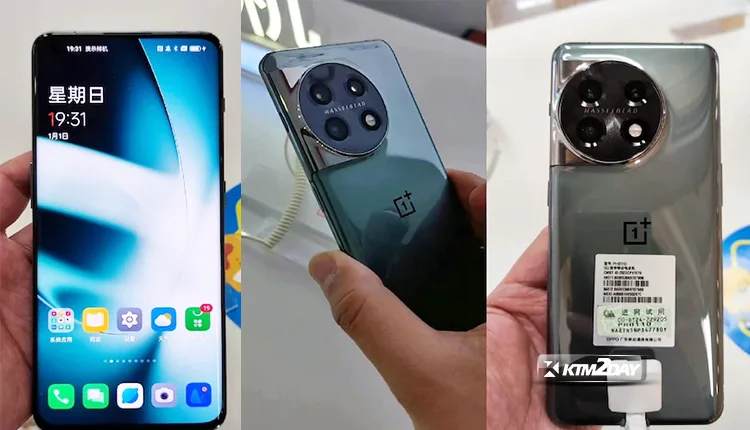 On Wednesday, January 4, OnePlus will launch their latest flagship phone, the OnePlus 11. Many Weibo users have already published high-quality photos of the OnePlus 11 before the product's official release. In addition to this, it has been spotted on shelves in real Chinese supermarkets. Inquiring minds want to know everything there is to know about OnePlus's next flagship smartphone.
The OnePlus 11's front display features a circular cutout for the selfie camera and rounded corners. The right side of the phone's back houses the circular camera module. The camera module features prominent branding from Hasselblad. The phone's upper edge features a microphone hole and an additional speaker. The SIM card slot, microphone, USB Type-C connector, and speaker grille are all located in the base of the device. Numerous speculations and leaks have already revealed a great deal about this phone, including its features. On February 7th, this phone will be introduced in India.
OnePlus 11 Expected Features
The OnePlus 11 features a 6.7-inch E4 AMOLED screen with quad HD Plus 3216 x 1440 pixel resolution and 120Hz refresh rate, among other specs.
The Snapdragon 8 Gen 2 chipset powers the device. ColorOS 13, based on Android 13, serves as the system software.
The OnePlus 11 includes three cameras, the first of which is 50 megapixels, the second of which is 48 megapixels, and the third of which is 32 megapixels. Simultaneously, a 16-megapixel front-facing camera is expected.
You may get it with 12GB of LPDDR5X RAM and 256GB of UFS 4.0 storage, 16GB of LPDDR5X RAM and 512GB of UFS 4.0 storage, or 16GB of LPDDR5X RAM and 512GB of UFS 4.0 storage.
The world's first bionic motor and an alert slider are just a few of the features included on this phone.
Protection is provided by an IP54 rating and Gorilla Glass 5. It will be available in two different colors—Volcanic Black and Emerald Green.
Regarding power, the battery capacity is 5000 mAh, and it is capable of 100W fast charging.