Possible Specifications of the OnePlus 8 series pops up online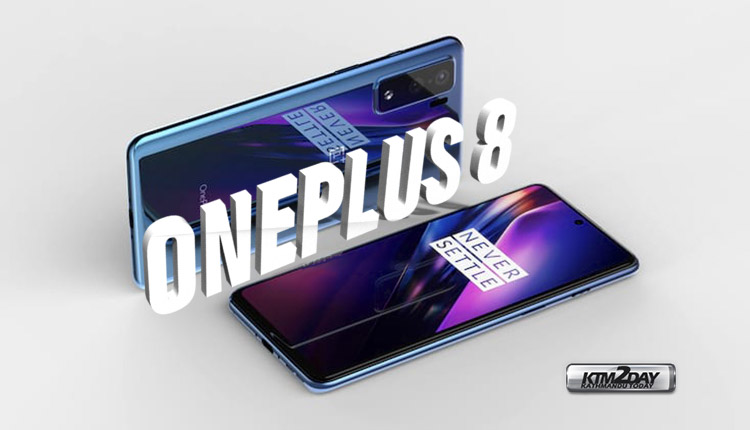 The OnePlus 8 series is expected to be launched only in the second quarter of 2020, possibly between May and June. However, there are already some information about the devices that will be made official. In October, for example, OnePlus 8 Pro renderings came out that revealed all of its design .
Now a new leak has been published with the possible specifications of the models of this line. It is believed that there will be three devices: OnePlus 8 Lite, OnePlus 8 and OnePlus 8 Pro, all with 5G support .
Starting with OnePlus 8 Lite, it was reported to sport a 6.4 inch AMOLED display with 2400 x 1080 pixels resolution and 90 Hz refresh rate. The company Oneplus has for the first time opted for MediaTek Dimensity 1000 processor, coupled with 8GB of LPDDR4x RAM and 128GB or 256GB of UFS 3.0 internal storage.
In the camera department, there will be three sensors at the rear that add up to 48MP + 16MP + 12MP, while the front will deliver 16MP. To keep the device powered on, there is a 4,000 mAh battery, but no fast charging technology has been mentioned.
As for the OnePlus 8 and OnePlus 8 Pro, these will come with a display of 6.5 inches(2400 x 1080 pixels) and 6.7 inches (3140 x 1440 pixels), respectively, both with 120 Hz refresh rate. The processor will be the latest Snapdragon 865. The company must market variants with 8GB or 12GB of LPDDR5 RAM and 128GB, 256GB or 512GB of UFS 3.0 internal storage.
As far as the rear cameras are concerned, both deliver three sensors, the main 64MP, the secondary 20MP and the tertiary 12MP. However, in the Pro version, there is a 3D ToF sensor. Still, the front camera is the same, totaling 32MP.
A 4,000 mAh battery keeps the OnePlus 8 powered on, while a 4,500 mAh battery does the same on the OnePlus 8 Pro. With regards to pricing, below are the possible values ​​that should be charged by the Chinese brand:
OnePlus 8 Lite: US $ 430
OnePlus 8: $ 530
OnePlus 8 Pro: $ 710