Poco F2 Pro Review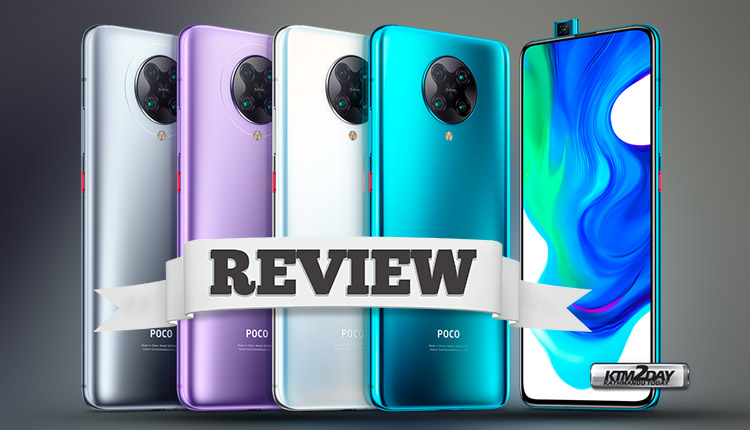 The Pocophone F1 was an affordable top smartphone due to its excellent value for money. What about its successor, the Poco F2 Pro? We will tell you in this extensive Poco F2 Pro review.
The Poco F2 Pro from manufacturer Xiaomi was presented in mid-May, the device as a successor to the original Poco F1 has a lot on offer, but also has several compromises. Curious about our opinion? Read this extensive Poco F2 Pro review.
The main huge selling point of the Poco F2 Pro is the fact that you're getting an upgraded design a multiple-camera setup and top tier flagship specs.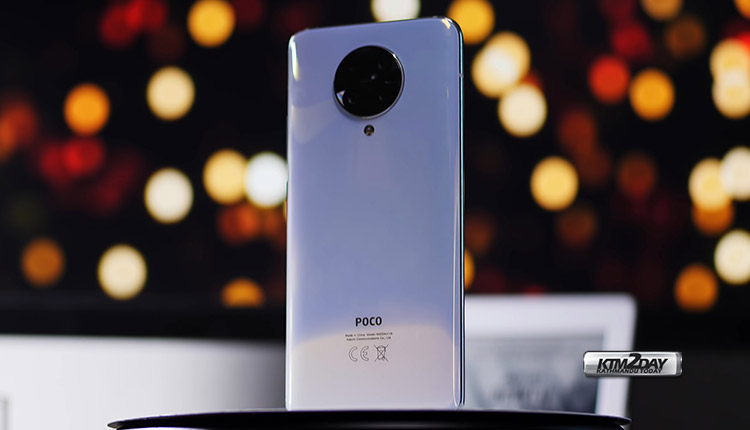 Poco F2 Pro Specifications:
6.67-inch AMOLED screen with FHD + resolution
Full View display with HDR10 + support
Snapdragon 865 processor
Adreno 650 GPU
6 GB (LPDDR4X) or 8 GB of RAM (LPDDR5)
128 GB (UFS 3.0) or 256 GB (UFS 3.1) internal storage
20 MP front camera (Motorized Pop-Up)
Four rear cameras

64 MP main sensor (Sony IMX686 with OIS + EIS)
13 MP (123º) wide-angle sensor
5 MP macro sensor
2 MP depth sensor

4,700 mAh battery with 33W fast charge
Digital display sensor, USB-C, NFC, 5G, WiFi 6, P2 port
Android 10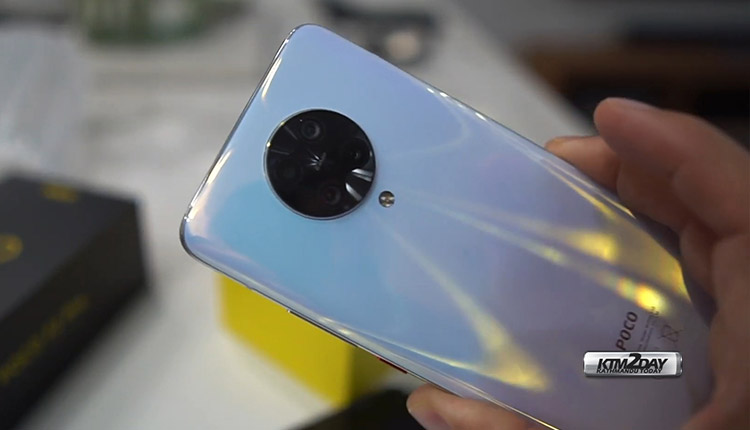 Sleek design, but lacks sophistication
Firstly, appearance-wise the Poco F2 Pro feels more premium than the Poco F1 with it's all screen display and almost brushed gunmetal back with circular quad camera setup and a flashing red power button.
The first thing you can immediately notice that a hole for the front camera or notch is not present. This ensures the best viewing experience while watching movies, websites or photos, but more about that later.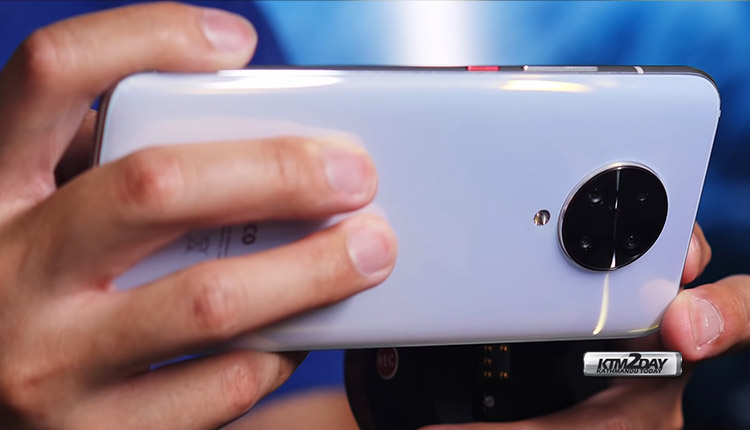 The extendable selfie camera is hidden in the top of the device and there is also the headphone jack and infrared sensor. With the latter, you use the smartphone as a real remote control. A complete phone in terms of connections, but there is more. The bottom has room for the sim tray, single speaker and USB-C port. On the right are the power and volume buttons.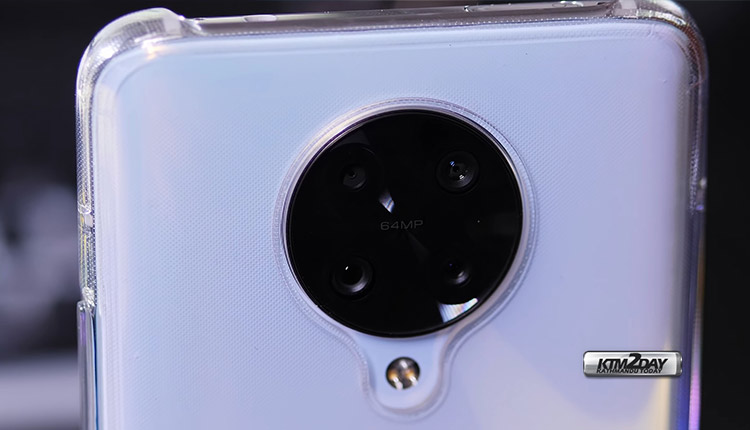 On the back is the quadruple camera, placed in a circle, which gives a nice effect. A shiny border around the camera and the flash to finish it off. The back feels very smooth and cheap and if you tap it with your finger, you can hear it clearly.
Xiaomi does provide a transparent case in the box as standard. What is also striking is the weight of the Poco F2 Pro, because with 219 grams it is not a light at all. We did not experience that as negative point, but that of course differs per person.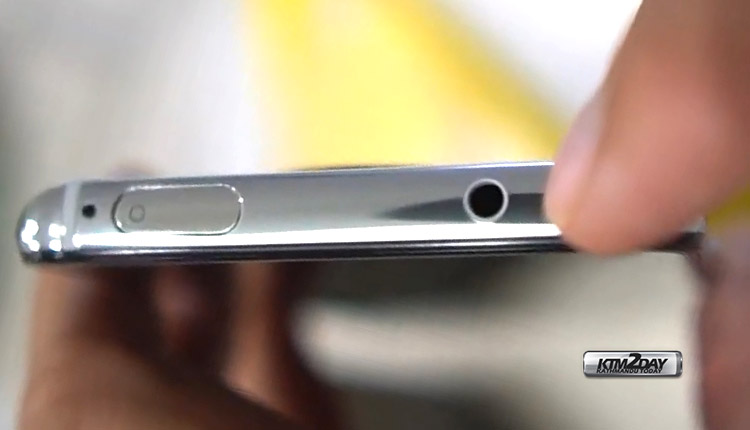 The Xiaomi Poco F2 Pro is available in four colors – Cyber Grey, Electric Purple, Phantom White and Neon Blue.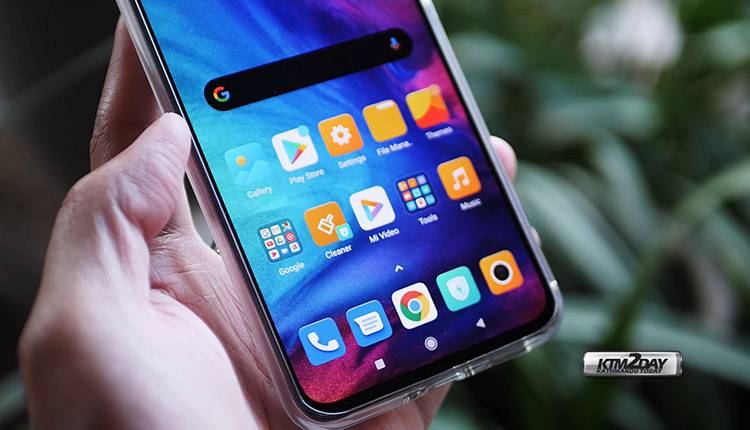 Great screen, but few extras
In terms of screen, the Poco F2 Pro does not offer too much fuss and we would have liked to see it differently. The Poco F2 Pro has a Super AMOLED screen made by Samsung with a size of 6.67 inches and a resolution of 2400 x 1080 pixels.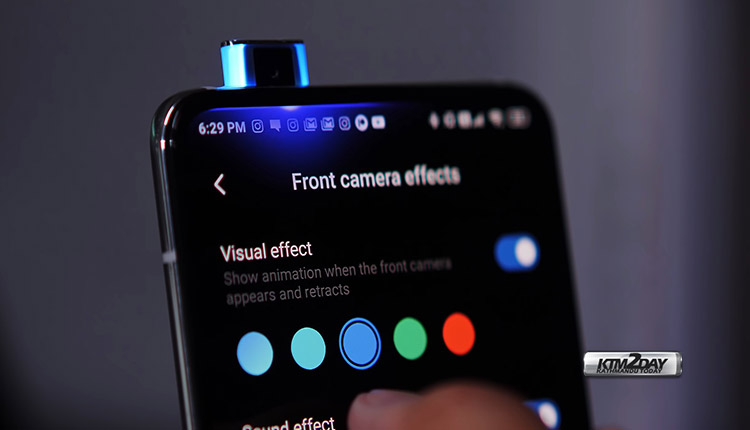 The panel comes with the same HDR10 support and Corning Gorilla Glass 5 protection than the more expensive Xiaomi Mi 10 Pro.This ensures excellent images when watching movies, photos or websites.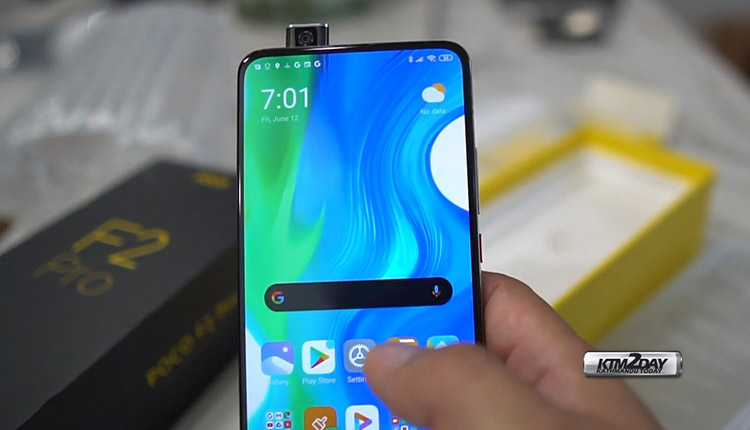 The fact that no front camera is placed in the screen also deserves some extra kudos. The brightness is good enough for a sunny day, the viewing angles are good and the contrast is also not to be criticized.
The screen is flat and therefore has no rounded screen edges, as we increasingly see nowadays, but that is also fine. What is striking is that Xiaomi still opts for a screen with a refresh rate of 60Hz. That means the screen is refreshed 60 times per second which is the standard for smartphones.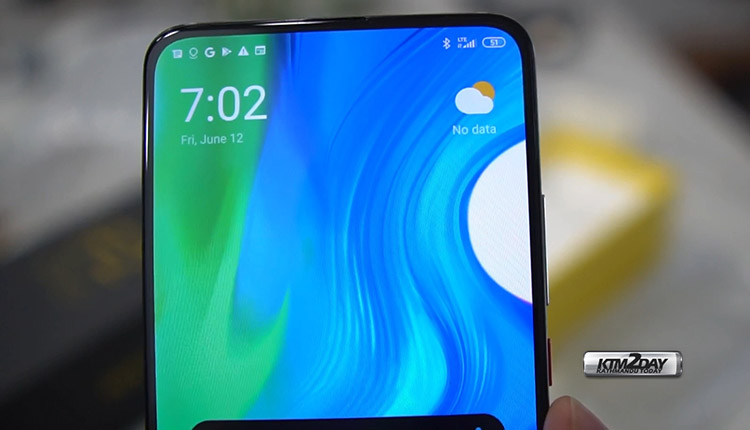 However, there are already several smartphones on the market with a higher refresh rate, also in this price range. Most flagships – including budget flagships like the Motorola Edge – are reaching for a refresh rate of at least 90 Hz this year, but this F2 Pro can't count on smoother animations. That is a pity, but it is also a point that will especially bother you if you are already used to a phone that supports 90 Hz. If you've never owned a device with a panel that refreshes faster, you probably won't notice it, but a 90Hz screen would have been much nicer.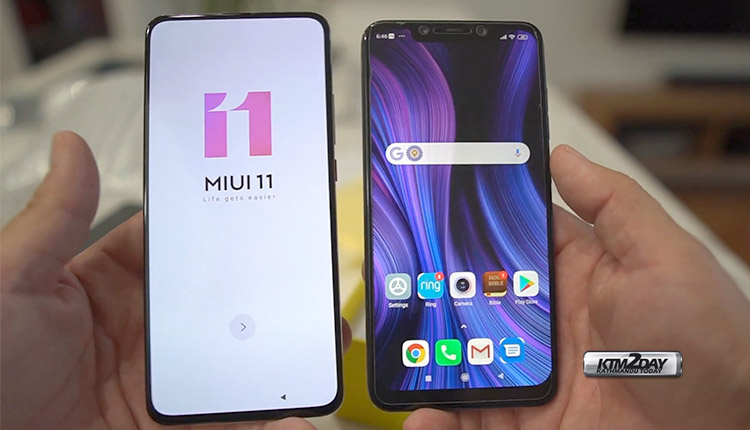 I am also largely satisfied with the automatic brightness of this phone, because it switches quickly between light and dark. The feature does have one obvious flaw, which is quite a cause for concern. If you use the automatic brightness and then you swipe the brightness of the screen to the maximum position, it can take a long time for the Poco F2 Pro to lower that brightness again. I noticed after an hour that the Poco still uses the screen at full power, while most other devices reduce the brightness automatically by that time. This error can be detrimental to the battery life of the phone.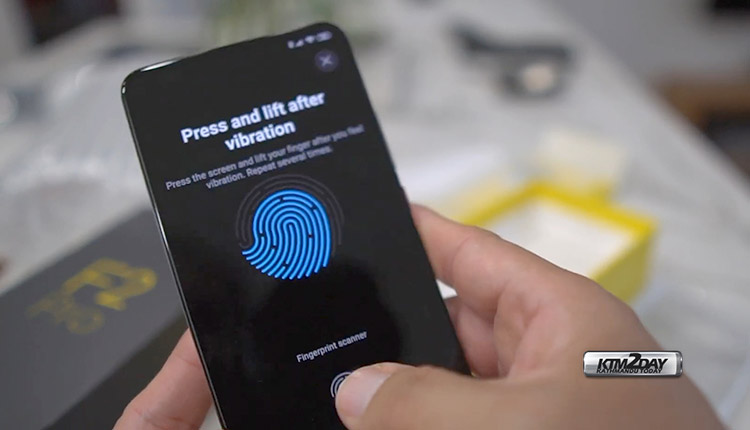 The fingerprint scanner is incorporated underneath the screen, which is not the best on the market. Especially in the beginning we had a lot of trouble unlocking the phone. That got a bit better during the review period, but still had to scan multiple times to unlock the device.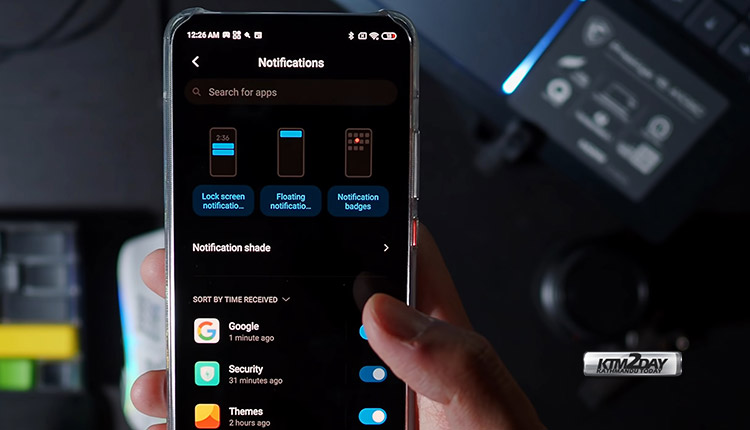 Pure power and ready for 5G
Just like its predecessor, the Poco F2 Pro has the best mobile hardware at the moment. So the device is equipped with the latest Snapdragon 865 chip. The Snapdragon 865 chip is found in most of flagship devices which are more expensive such as the OnePlus 8 , Xiaomi Mi 10 or the Find X2 series from Oppo.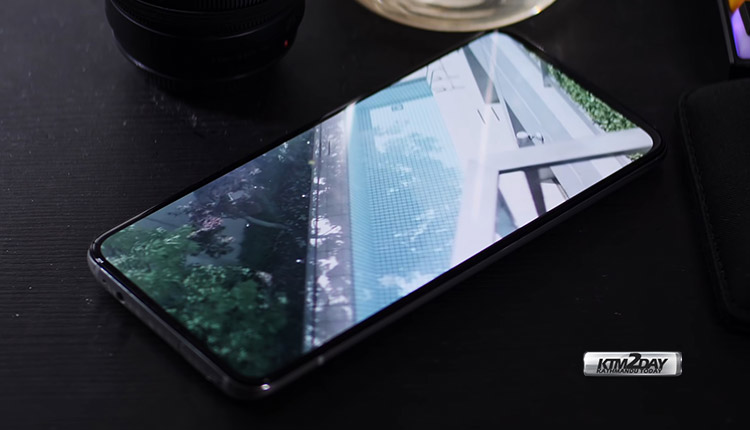 With a Snapdragon 865, the Poco F2 Pro goes to war, and that deserves appreciation if you know that some other manufacturers either avoid the more expensive Qualcomm chipset or increase the price of their phones .
The Poco F2 Pro comes with 6 GB of RAM and 128 GB storage, but there is also a variant with 8 GB RAM and 256 GB storage. Whichever you choose, with 6 GB of RAM you will go a long way in terms of multi-tasking and the impact on the phone's performance is therefore rather limited. Poco also uses the fast UFS 3.1 storage for both variants.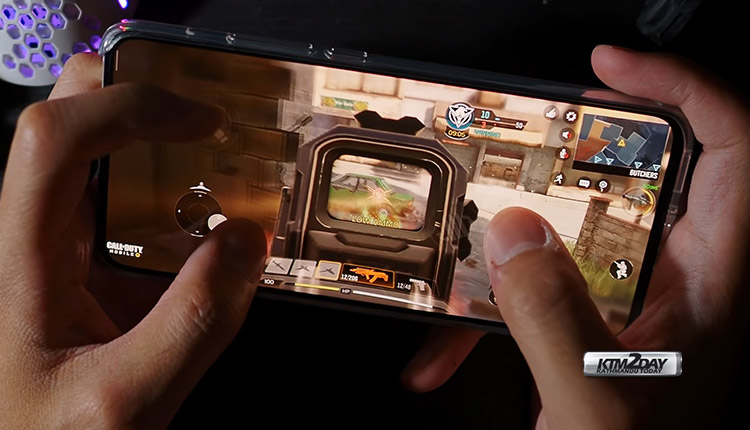 If we look at the benchmark results of the Poco F2 Pro, we find that the device is among the fastest phones that we could test. The Poco shakes off the Samsung Galaxy S20 Ultra without much effort , but on the other hand the OnePlus 8 Pro is clearly too fast for it.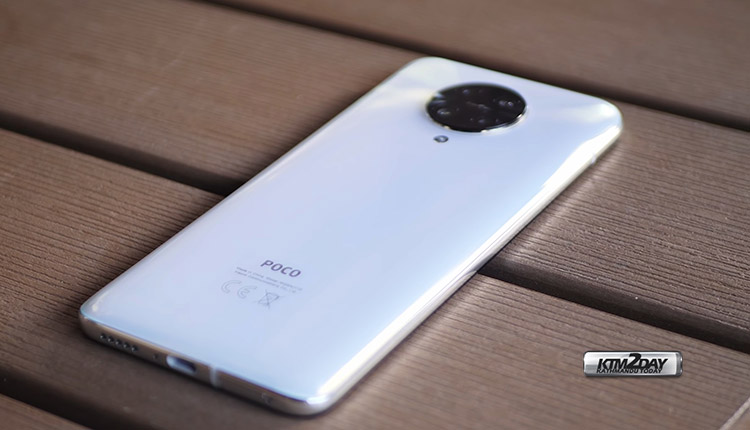 Although it comes loaded with flagship features but IP certification for dust and water resistance and wireless charging are still missing here.
My experiences with the phone also confirm that Poco F2 Pro is indeed a speed demon. The game The Elder Scrolls: Blades requires a lot of graphics power, and this game runs pretty smoothly on this smartphone.
There is room for two SIM cards in the device and there is also a 5G chip. This device also supports VoLTE HD Calling which is network dependent feature and there is also support for 2G, 3G and 4G networks.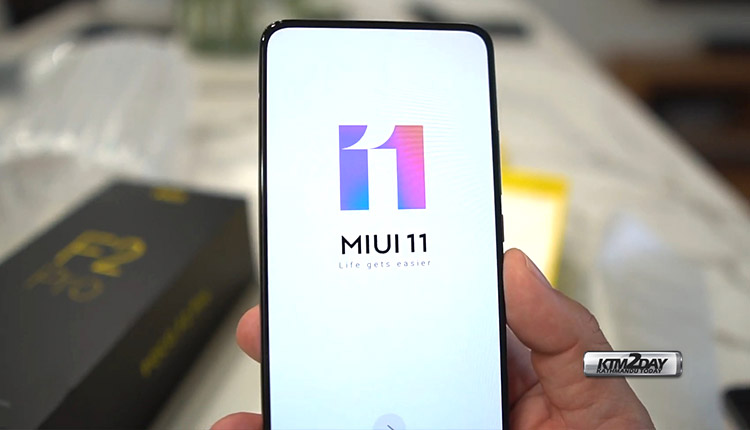 Android 10 and heavily modified MIUI shell
All in all, the Poco F2 Pro has a lot to offer in terms of raw processor power. Playing heavy games such as Fortnite or Call of Duty Mobile is also no problem. In addition, it is not striking in terms of fluency that the device is equipped with a heavily modified version of Android. The F2 Pro runs on Android 10 with the MIUI 11 skin developed by Xiaomi over it.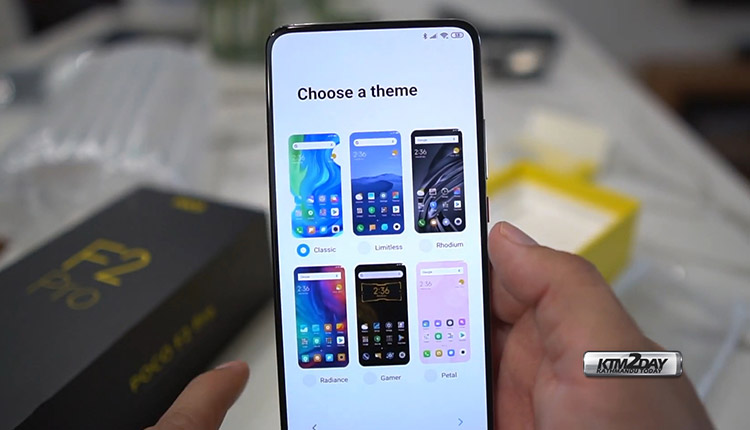 This new variant offers a much quieter appearance and fewer possibilities compared to previous variants. Still, the skin is still very screaming, which you can fortunately do something about by setting a different theme. In addition, there are still all kinds of Xiaomi applications pre-installed and apps and all kinds of third-party games are standard on the device. For example, LinkedIn, Facebook, Netflix or the AliExpress app are already on board, something that is kind of bloatware to some users.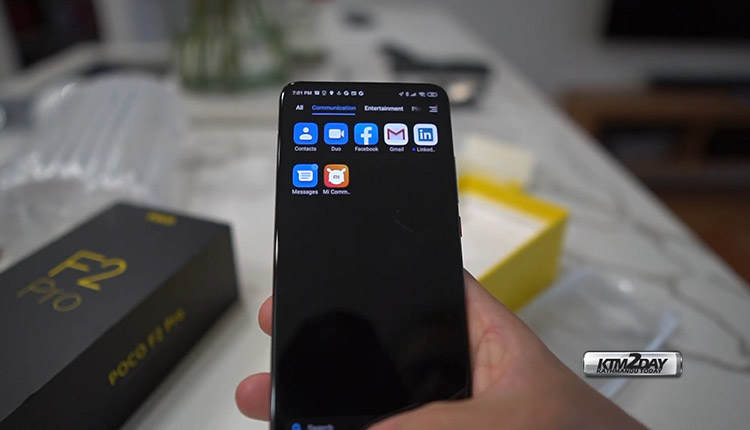 When you switch on the Poco F2 Pro for the first time, you should pay extra attention to forced ads on various Xiaomi apps which you can luckily block from the settings panel.
The device runs standard on Android 10 and we also expect the update to Android 11 for this device. The Pocophone F1 was released with Android 8.1 (Oreo) and has been offered two  major Android updates. Whether that also applies to the F2 Pro is unclear, but it seems plausible. Security updates for Xiaomi flagships do roll out on a regular basis, so you can be assured on this part.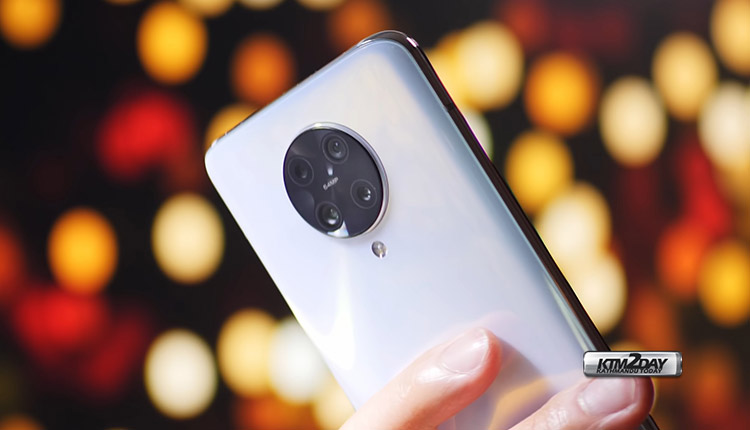 Five cameras for great photos, but struggles from dark
Let's start with the extendable selfie camera on the front, which takes photos of up to 20 megapixels. They look great in terms of sharpness and contrast. The camera module also contains a few LEDs, which light up when the camera slides out. You can also set a sound that you hear when that happens.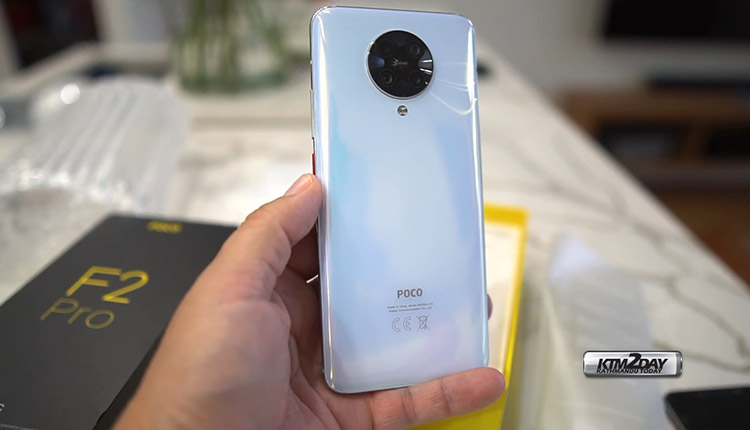 Pictures of up to 64 megapixel
The primary camera shoots pictures of up to 64 megapixel, although that mode is not recommended in our opinion. The size of the images quickly runs into the tens of MBs and emailing or sending a photo takes time if you are on a slower WiFi network. By default, four pixels are fused into one pixel aka pixel binning, which produces images of 16 megapixel. Photos with good light look good, with details, contrast and colors are perfectly fine.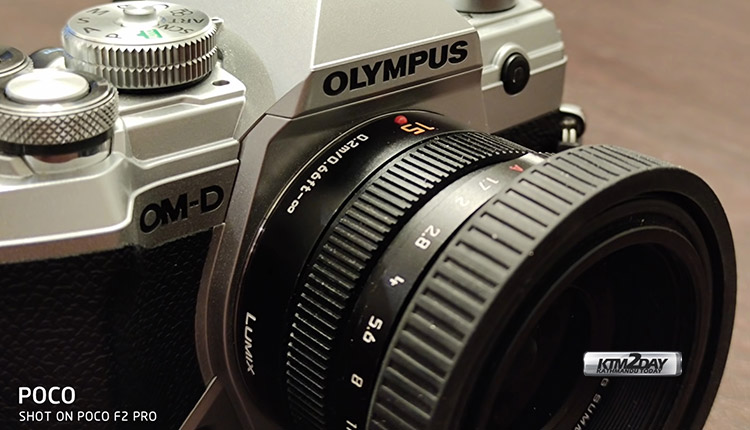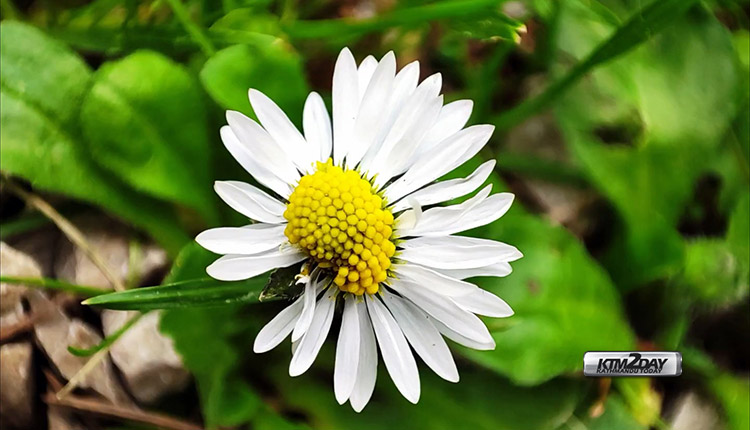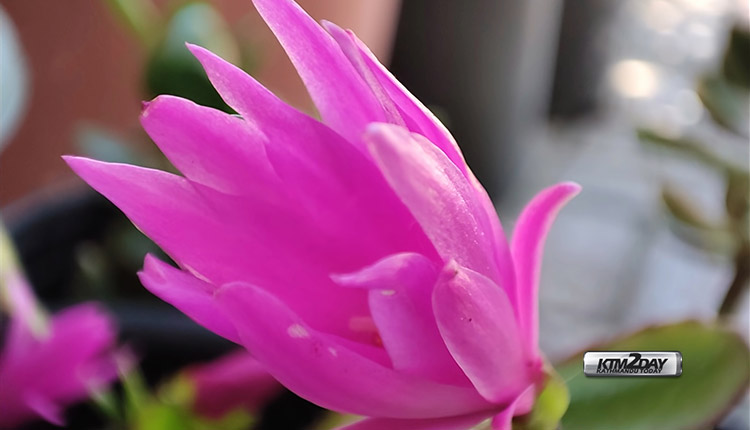 If you want to capture more of nature or, for example, architecture, you can easily switch to the 13-megapixel wide-angle lens. The colors also look true to nature and hardly differ from those of the normal camera.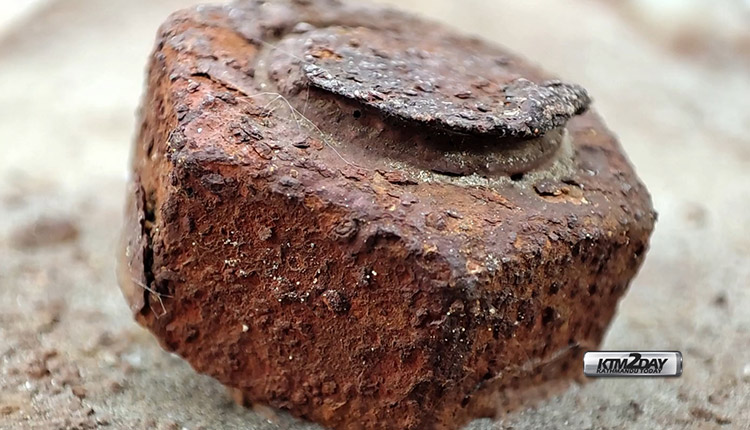 Macro photography and portrait photos
Are you a fan of macro photography? Then you're good with the new device from Xiaomi. There is a third camera on board especially for taking close-up images of objects. It also does its job well and creates fine pictures of insects or, for example, a flower bud. Finally, there is a depth sensor, which is used to take a good portrait photo. The subject is captured sharply, while the background is somewhat blurred.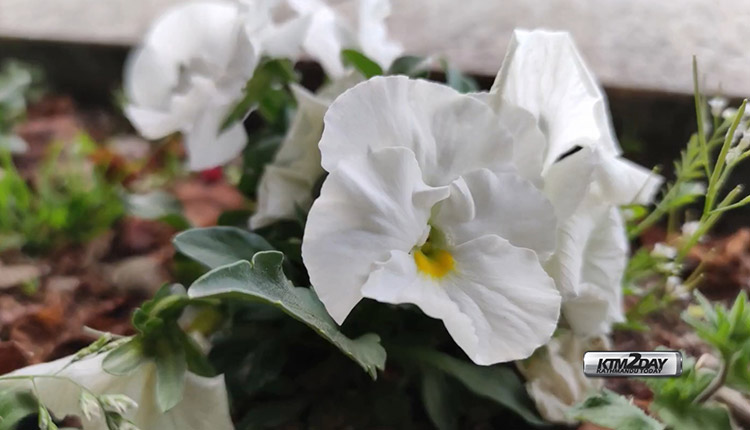 Cameras do not perform well on the dark
Overall , the photos of the Poco F2 Pro are great to post on social media or to use for a photo book. If you put them next to top models from Samsung, Huawei or Oppo, there are of course differences. Especially in the dark, the Poco F2 Pro doesn't shine well.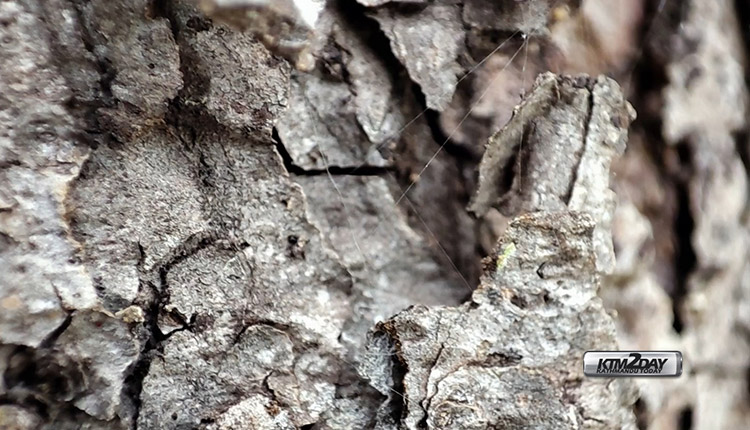 There is a special night mode, but the pictures still come out with lot of noise. Pictures taken in the dark are below average quality and  when viewing the pictures on a larger screen, purple-red discoloration can quickly be seen along the edges. So if you plan to take a lot of photos in lesser light conditions or in the evenings, you can better ignore the Poco F2 Pro.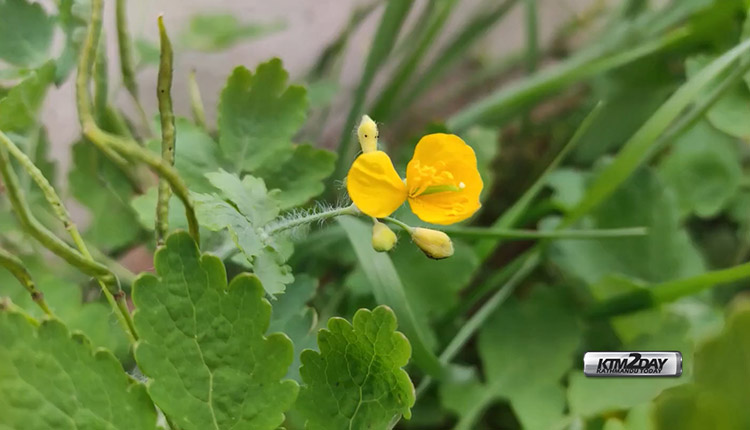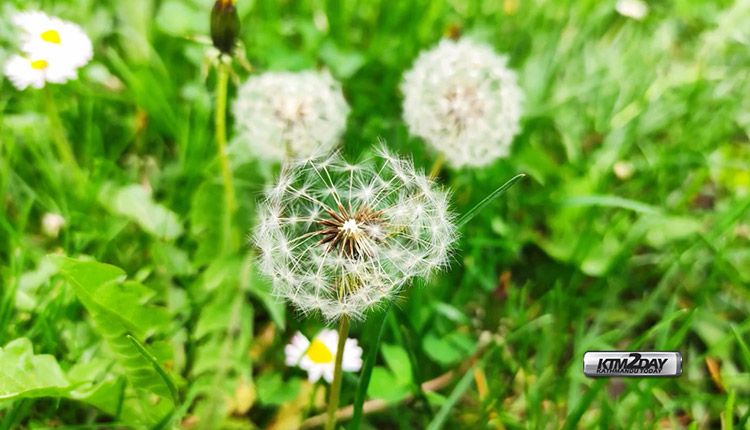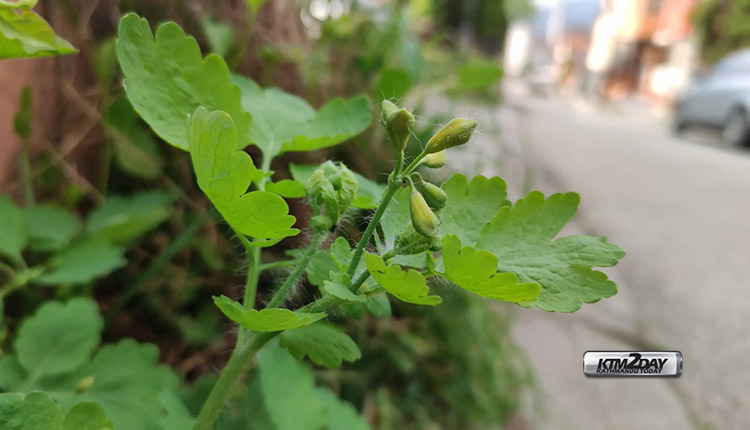 If you are a little more knowledgeable, you can get started with variants of the camera app from Google: Gcam. The results are promising, but the use and installation is not for everyone. Photos in less lighting conditions look a lot better than taken from inbuilt default camera app.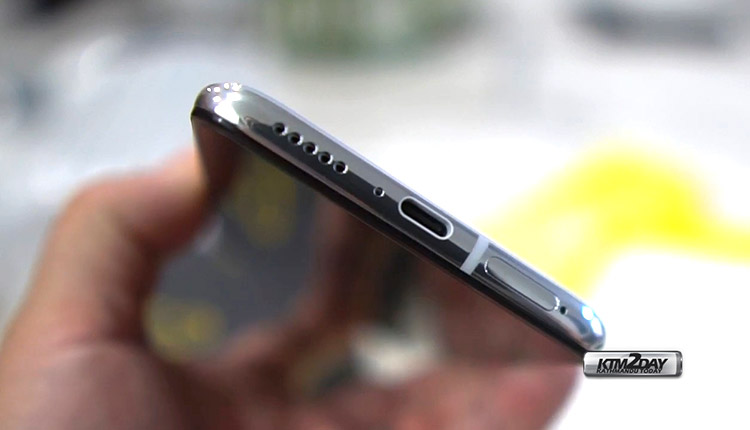 Sound
The Poco F2 Pro only uses the speaker on the bottom to play media sound and I was able to compare the speaker to the dual speakers of the Xiaomi Mi 10 Pro. Poco's loudspeaker produces louder sound with better balanced highs and mids, although it is not quite clear at the highest volume. Bass sound is completely missing from this speaker and that is present with the Mi 10 Pro. The Poco F2 Pro has an average to good speaker considering the price range.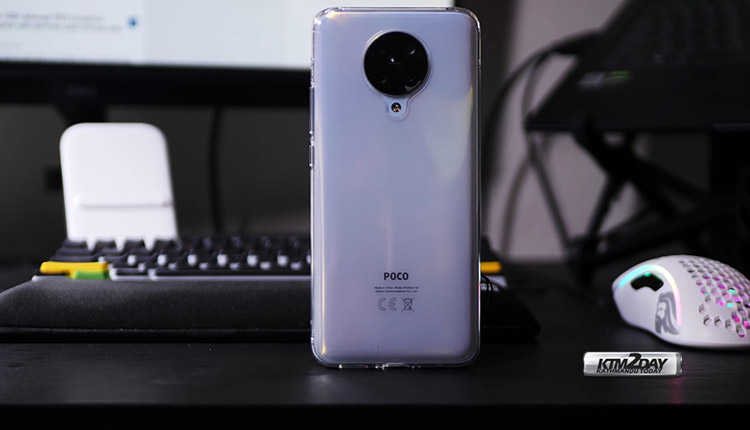 Those who would like to use headphones can connect them wired to this Poco flagship, but the quality of the sound, and therefore of the so-called Digital to Analog Converter (DAC), was rather disappointing. Still, it is an added value that the 3.5 mm audio jack is present and the Poco F2 Pro still sounds wired better than the Mi 10 Pro that you have to use with a 3.5 mm adapter.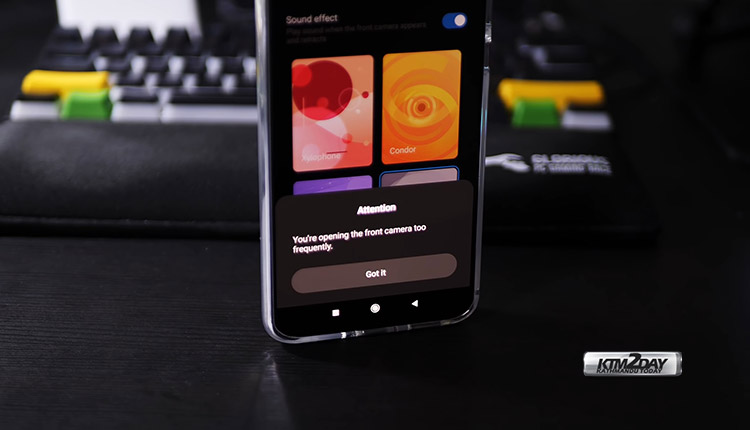 Power and long battery life go well together
The hardware in the Poco F2 Pro is powerful, but also energy efficient.The Poco F2 Pro has a rather large 4700 mAh battery thanks to the relatively large screen. I wrote earlier that it is a pity that the F2 Pro does not have a 60 Hz screen, but that lower refresh rate does contribute to a stronger battery life. The Poco F2 Pro easily lasts a little longer than a day with a single charge, which is a good performance for a modern smartphone.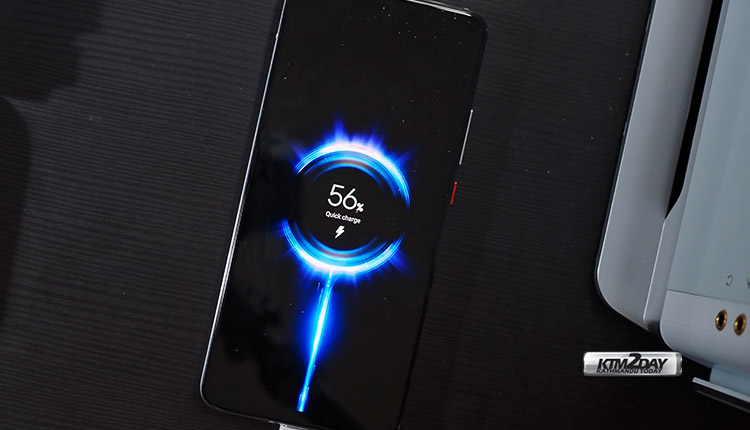 In my testing with the AccuBattery app, that strong battery life was confirmed because the F2 Pro can be used for 12 hours and 27 minutes with the screen on. In standby with the screen off, it lasts 88 hours and 55 minutes according to the app, and those figures together account for a combined time of 30 hours and 57 minutes. That combined time should represent a realistic usage scenario, and we see that the Poco F2 Pro beats the OPPO Find X2 Pro and the Sony Xperia 1 with those 30 hours . The Xiaomi Mi 10 Pro does a little better with 33 hours and 3 minutes.
Looking at the charging options, we find an excellent 30 watt charger from Xiaomi in the Poco box. You can appreciate Xiaomi to provide a charging with a power of 30 watts in this price range. Wireless charging is missing from the F2 Pro, but considering the price of this smartphone there is nothing more to complain.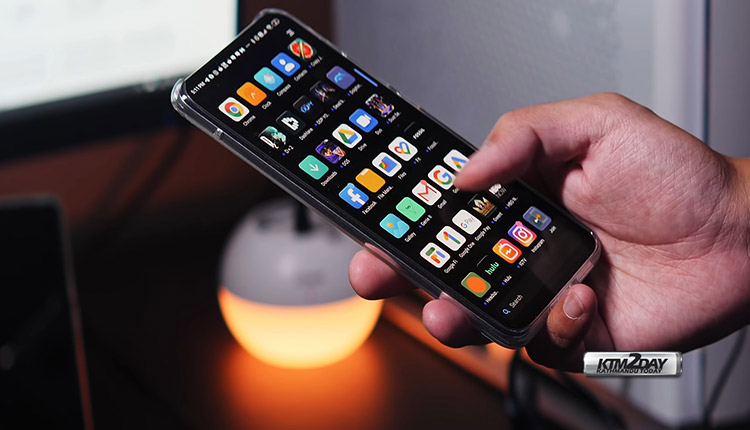 Conclusion Poco F2 Pro review
The Poco F2 Pro is a real powerhouse and offers many great features that you do not always see in other devices. This is a second Poco phone and is also a very worthy successor to the original, because in terms of design and camera performance, the phone marches forward.
The Poco F2 Pro excels in performance compared to the price tag, but the phone offers more than that at the same time. You get a large borderless screen, good battery life and fast charger, a headphone input and – yes – a vibrating motor that provides more natural haptic feedback.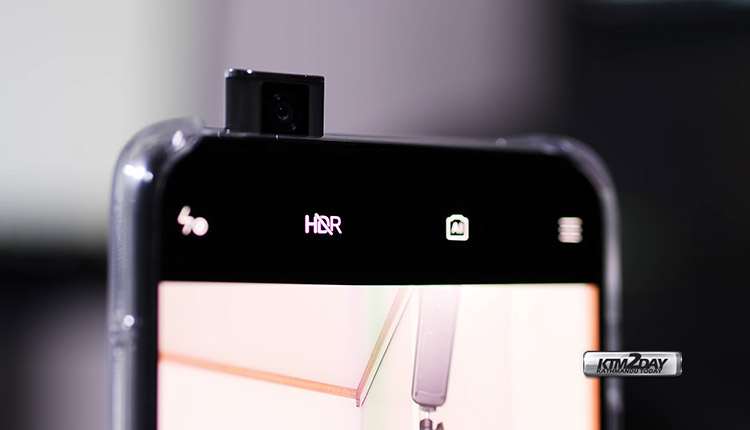 You get all the best features such as infrared sensor, headphone jack, 5G support and an motorized pop-up selfie camera. In terms of battery life you have nothing to complain about and also in terms of raw processor power, this is simply the best choice.
This new top model certainly has several disadvantages. The screen refresh of 60 Hz is now pretty old school. The cameras perform more than enough during the day, but are not among the top. The device is also on the heavy side and not everyone likes that.
In addition, there is also a lot of work needed to polish the MIUI and that is also something to take into account. All in all, this is a must for people who are looking for raw power, but can also live with some concessions.