Raspberry Pi Zero 2 W is now 5 times faster than predecessor model at $5 more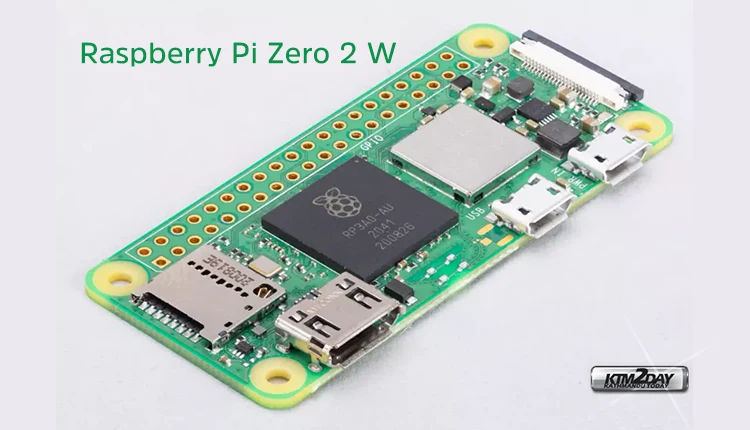 After nearly five years, the little Raspberry Pi Zero is finally getting an upgrade. As of today, Raspberry Pi founder Eben Upton has introduced the Raspberry Pi Zero 2 W, a new $15 device that uses the Raspberry Pi 3's processor in a board the same size as its predecessor.
A quad-core Broadcom BCM2710A1 processor, clocked at 1 GHz, replaces the old Zero's single-core ARM11 processor. This is the same chip found in the initial Raspberry Pi 3 introduced in 2016, however it runs at a slightly lower frequency. The Pi Zero now has four cores and a memory size of 64 bits, which is a significant improvement in power and capacity.
"It is almost exactly five times quicker" for multithreaded activities like those simulated by Sysbench, according to Upton, who claimed that the gain in performance over Zero "varies across workloads." Using only the board's "thick interior copper layers" should assist reduce thermal throttling and the need for extra fans or heatsinks.
The Pi Zero 2 W, on the other hand, is a low-powered, small version of the Pi, thus there isn't much room for upgrades. With 512MB of RAM and dual-band 802.11n Wi-Fi with Bluetooth 4.2, the Zero 2 W has a single HDMI port, two micro-USB ports (one for power/data/charging) and a microSD card slot. Because it retains the Zero's dimensions, it should be compatible with all existing Pi Zero cases and accessories.
At Upton's press conference, he stated that the business hopes to ship roughly 200,000 Pi Zero 2 W boards in the last months of 2021 and an additional 250,000 in the first half of the following year. Due to continuous chip shortages, the amount of Raspberry Pi 4 units sold has been limited. This has resulted in a price hike for the flagship model earlier this month.
The $10 Pi Zero W and the $5 Wi-Fi-less Pi Zero will be produced and sold indefinitely at their current prices.
Raspberry Pi Zero 2 W Full hardware specifications are as follows:
Broadcom BCM2710A1, quad-core 64-bit SoC (Arm Cortex-A53 @ 1GHz)
512MB LPDDR2 SDRAM
2.4GHz IEEE 802.11b/g/n wireless LAN, Bluetooth 4.2, BLE
1 × USB 2.0 interface with OTG
HAT-compatible 40 pin I/O header footprint
MicroSD card slot
Mini HDMI port
Composite video and reset pin solder points
CSI-2 camera connector
H.264, MPEG-4 decode (1080p30); H.264 encode (1080p30)
OpenGL ES 1.1, 2.0 graphics