Broadcom overtakes Nvidia and AMD in sales, preparing to acquire VMware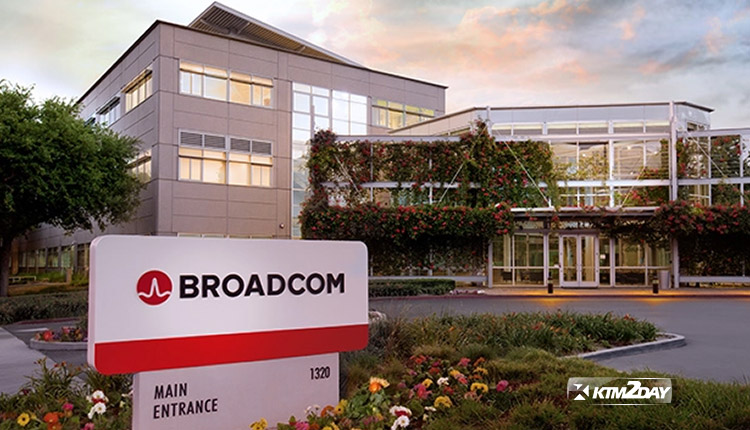 In the ranking of the highest-grossing integrated circuit companies, Broadcom jumped from 4th to 2nd place over the summer. It leapfrogged AMD and Nvidia, which had long held above it.
The "Top 10 IC Design Houses" ranking, maintained by analytics company TrendForce, brought one surprise.
Broadcom, which was still the fourth highest-earner in the second quarter (~spring), jumped to second place. What all these brands have in common is that they develop their own integrated circuits (chips), but none of them produces them by their own means.
As can be seen from the numbers, the third quarter meant a crushing drop for companies that focus primarily on personal computers, smaller for those with portfolios that include other segments, and on the other hand, for some companies that operate completely or almost outside the PC world, revenues increased.
The first group includes, for example, Novatek, whose primary source of income is control chips for displays and displays of all types. This is a segment closely tied to personal computers, outside of which not many are sold.
The drop reached almost 40% from quarter to quarter. AMD and Nvidia are doing a little better, with a 14-15% drop for them. Although both companies are focused on the PC market, they also have extensive activities in the server, data center and supercomputer segments.
On the other hand, brands such as Qualcomm, Broadcom and Cirrus Logic have seen revenue growth, for which personal computers are currently marginal.
Broadcom, which has a wide range of networking hardware, earned about half a billion dollars more over the summer than it did in the spring.
It can be considered that the decline in demand for PC hardware may have caused improved availability and discounts on components that allowed Broadcom to start or complete projects in which Broadcom could operate.
But the company is also moving in other ways, currently preparing to acquire VMware worth $61 billion. If the acquisition goes through, it will be questionable how meaningful Broadcom's inclusion in the rankings will remain, as VMware's revenue does not come from its own integrated circuit designs.