Realme 10s 5G Launched with MediaTek Dimensity 810 chipset with Virtual RAM support and more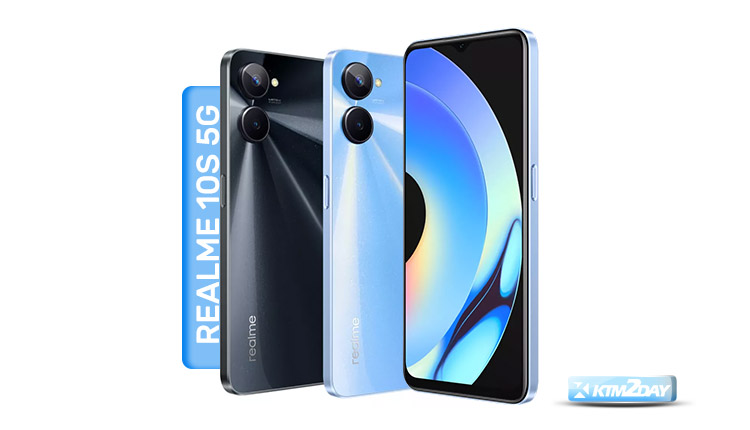 With the release of the Realme 10s 5G in China, Realme has further expanded its Realme 10 series of smartphones.
The smartphone's display is FHD+, and it is driven by a chipset from MediaTek called Dimensity.
The Realme 10s 5G has a 50-megapixel primary camera and a 5000 mAh battery.
Realme 10 S 5G features and Specs
The screen size of the Realme 10s 5G is 6.20 inches and the resolution is 1080 x 2408. The touch-sensing rate of the smartphone screen is 180 Hz, while the refresh rate is 90 Hz.
With an octa-core MediaTek Dimensity 810 CPU and 8GB of RAM, Realme's 5G smartphone is a formidable device. The smartphone supports a maximum of 6GB of RAM in a virtual capacity.
The Realme 10s 5G is available with either 128GB or 256GB of internal storage. Adding a microSD card allows users to increase storage capacity by up to 1TB.
Smartphone users will find Android 12 under the hood, with Realme's custom user interface sitting above it.
You can use two different SIM cards with the Realme 10s 5G, and its fingerprint reader is conveniently located on the device's side.
The smartphone's primary camera has a 50-megapixel sensor and f/1.8 aperture, while a secondary camera with 0.3-megapixels focuses on depth. An 8-megapixel camera with an f/2.0 aperture is located at the front of the device.
The battery on the Realme 10s 5G is 5000 mAh and supports 33W rapid charging.
Realme 10 Pro Series
Both the Realme 10 Pro+ and the Realme 10 Pro were released as new smartphones in India not too long ago.
Realme's first smartphone with a curved OLED display is the Realme 10 Pro+, and it's also the most reasonably priced. There are two different Realme 10 Pro+ models available, one with 6GB of RAM and 128GB of storage for Rs 25,999, and another with 8GB of RAM and 256GB of storage for Rs 27,999.
In the meantime, the 6GB+128GB version of the Realme 10 Pro can be purchased for Rs 18,999, while the 8GB/256GB model is available for Rs 19,999.
Realme 10 S 5G Price and Availability
The Realme 10 S 5G is available in either blue or black for a starting price of 1099 yuan (about USD 158).
Availability of the smartphone in the Chinese market is now active. A date for the smartphone's release in other global markets has not yet been announced by the business.