Redmi Note 11 teaser confirms Shallow Dream Galaxy color theme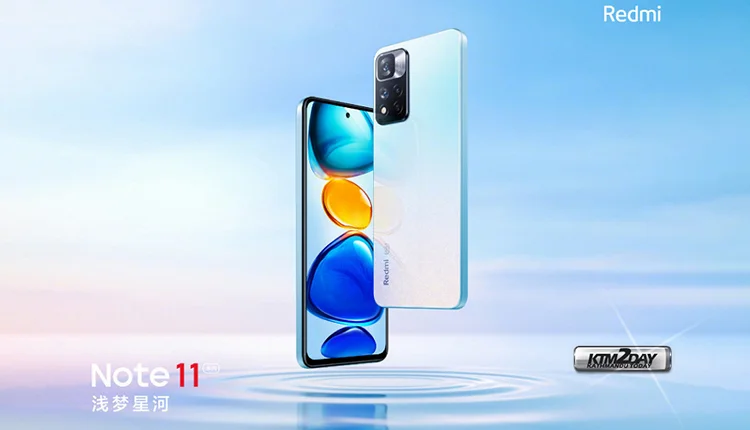 Later this month, the Redmi Note 11 series will go on sale. As the launch date approaches, Xiaomi has released a series of teasers for its upcoming Redmi Note 11, Redmi Note 11 Pro, and Redmi Note 11 Pro+ smartphones.
Shallow Dream Galaxy-themed color theme have been shown by the company in it's latest teaser. The phone has a white and blue gradient finish, as can be seen in the images. a hole-punch display and a multi-camera configuration on the back are likely features of the Redmi Note 11 series.
In order to tease the upcoming Redmi Note 11 series' new color, Xiaomi has been active on Weibo. The Shallow Dream Galaxy, as previously said, will be the name given to it. As indicated by the poster, the Redmi Note 11 Pro model may be the first to receive this update, but other devices may also receive it. According to the renders, the Redmi Note 11 Pro would have a 108-megapixel primary sensor.
Previous rumors have suggested that the MediaTek Dimensity 810 SoC may power the Redmi Note 11, while the MediaTek Dimensity 920 SoC is supposed to power the Redmi Note 11 Pro, and the powerful MediaTek Dimensity 1200 AI SoC is said to power the Redmi Note 11 Pro+.
A 5,000mAh battery is said to be included in all three Redmi Note phones. Additionally, all three Redmi smartphones are expected to include up to 256GB of internal storage when they are released. The center frame of the phones is built of an aluminum alloy, and Corning Gorilla Glass Victus is available as an optional extra.
A spokesperson for Redmi says the Redmi Note 11 launch will take place on October 28 at 7 p.m. Central Asian Time (CST) (4:45pm Nepali Standard Time).