Samsung Galaxy Tab S7+ receives certification for its massive battery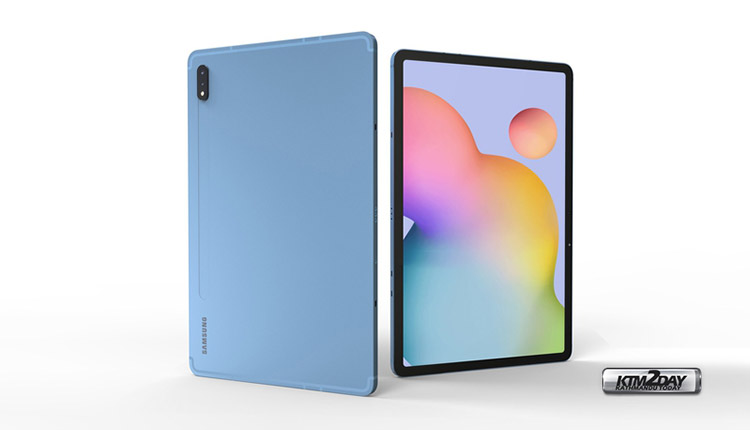 The next generation of Samsung tablets –  Galaxy Tab S7 and Galaxy Tab S7 +  will be announced on August 5th, along with the Galaxy Fold 2, Galaxy Z Flip 5G and the new Galaxy Note 20. We will have more news about these devices in the coming days but the latest one that has arrived is about Galaxy Tab S7+ battery.
The tablet's battery has received safety certificates from TUV Rheinland and Safety Korea before they go into production. The most impressive is its rated capacity of 9,800 mAh, a battery that promises unmatched autonomy in terms of tablets.
The 'typical capacity' of battery is 10,090 mAh, which is in line with information previously released by the CQC(China Quality Certification Center).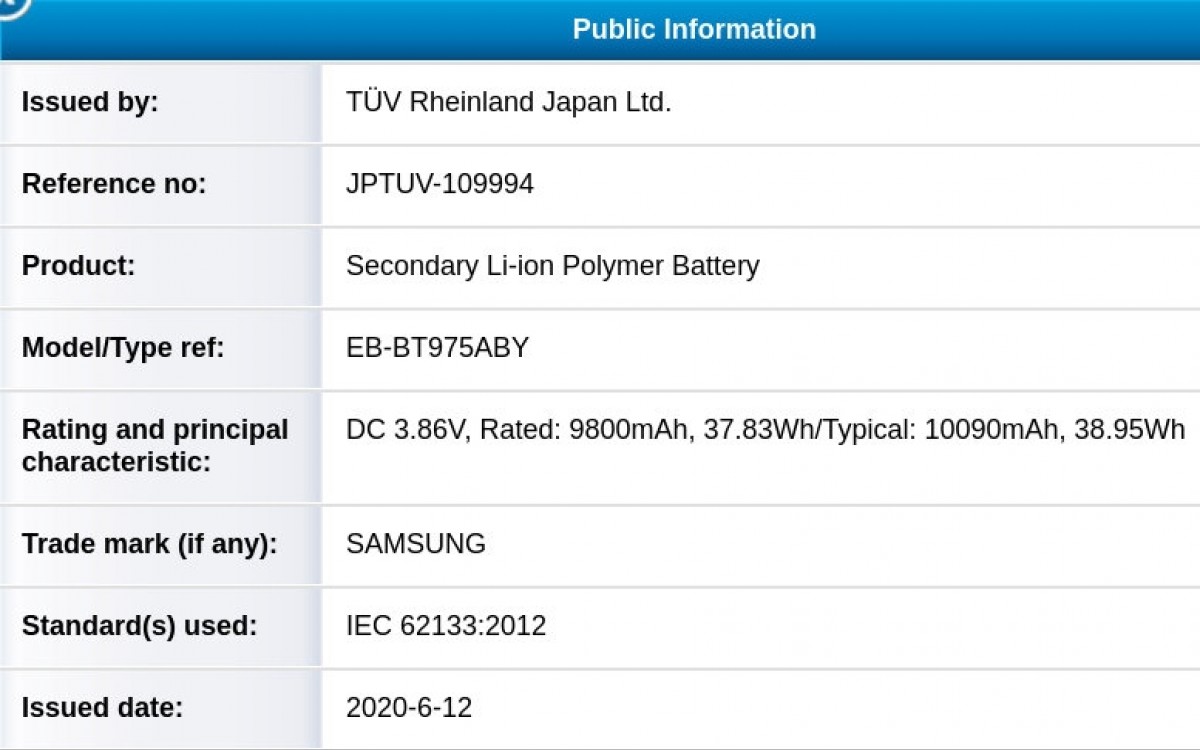 Samsung Galaxy Tab S7+ Specifications (Expected)
12.4 inch Super AMOLED display
Snapdragon 865 processor
6 GB of RAM
128 GB of internal storage
Configuration of two rear cameras
9800 mAh battery(10,000 mAh Typical)
Android 10
Leaked specifications
Other rumors of the Samsung Galaxy Tab S7 series include the Snapdragon 865 chipset, possibly even with 5G support, an AMOLED screen with a refresh rate of 120 Hz and at least two rear cameras, just like the Galaxy Tab S6 – this time with an LED flash.
With a Snapdragon 865 processor, the Samsung Galaxy Tab S7 + will definitely raise the bar when it comes to tablet performance. After all, its predecessor, Galaxy Tab S6, also has a fantastic performance.
At the time of writing, there is no information on the camera specification of the Galaxy S7 Series tablets. Of course, the Tab S7 + also comes with its own S Pen, which you can place on the back of the tablet and is held there by magnets.
Samsung plans to release the Galaxy Tab S7 and Tab S7 + is unknown at this moment. In 2019, the Tab S series was launched separately from the Note series, just before the end of July – Samsung could postpone the launch to cut costs.
Samsung is expected to announce the Samsung Galaxy Note 20 series on August 5 , as well as the new version of the Galaxy Fold: the Fold 2 . Like the Tab S6, the Tab S7 will not be a budget tablet and won't come cheap.