Samsung Galaxy Tab S8 series specifications and pricing details leaks before Feb launch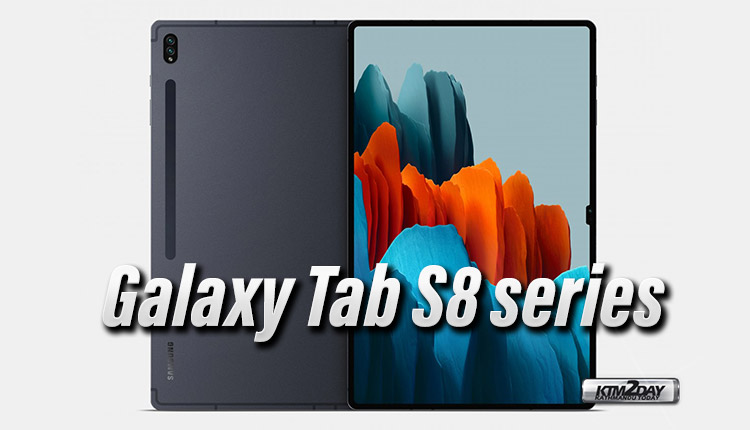 The Galaxy Tab S8 series is expected to be unveiled by Samsung next month. Galaxy Tab S8 and Tab S8+ are rumored to go on sale on February 8, according to Samsung. The specifications of all the tablets in the series have been released by WinFuture ahead of the official launch. To top it all off, we get to see some renderings.
Samsung Galaxy Tab S8 Ultra
Samsung Galaxy Tab S8 Ultra will have a massive 14.6-inch notch display with WQXGA+(2980×1848 pixels) resolution and 120Hz refresh rate, making it the series' flagship tablet. It will have a 420cd/m2 SuperAMOLED display. Corning Gorilla Glass 5 will shield the screen. The tablet's pixel density will be 240 PPI.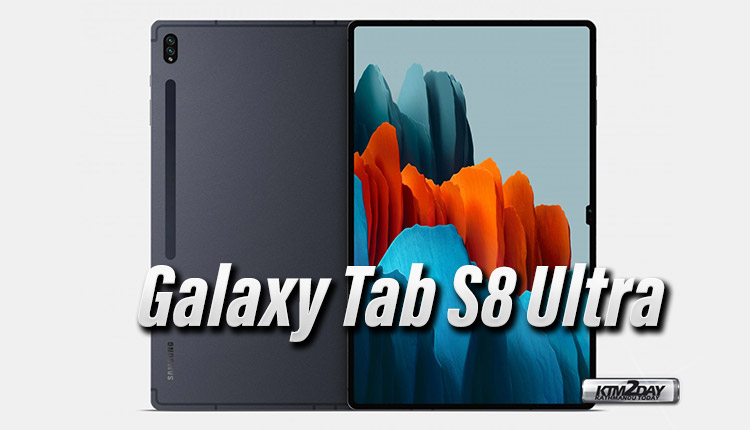 The tablet will sport a dual-camera system with a 13MP primary lens and a 6MP ultra-wide sensor on the back, both with an f/2.0 aperture. It will have a 12MP + 12MP dual-camera system on the front.
With 8GB/16GB of RAM and up to 512GB of onboard storage, it is powered by a 4nm Qualcomm Snapdragon 8 Gen 1 SoC and 8GB/16GB of RAM. It'll have a large 11,200mAh battery and come pre-installed with Android 12.
Dolby Atmos audio will be played through the tablet's triple speakers. The device measures 208.6 x 326.4 x 5.5 inches and weighs 728 grams.
Samsung Galaxy Tab S8+
The 12.7-inch SuperAMOLED display on the Samsung Galaxy Tab S8+ has a resolution of WQXGA+(2800 x 1752 pixels) and a refresh rate of 120Hz. Corning Gorilla Glass 5 will shield the display, which has a 420 cd/m2 brightness rating. The pixel density of the display will be 266 PPI.
It will have the same 13MP + 6MP rear camera configuration as the Ultra, but a single 12MP front-facing camera.
The S8+ will have the same 4nm Qualcomm Snapdragon 8 Gen 1 SoC as the S8 and S8+. In addition, 8GB of RAM and 128GB/256GB of internal storage will be included.
Android 12 will be pre-installed on the device, which will have a 10,090mAh battery. Dolby Atmos-tuned quadruple speakers will also be included. It has a mass of 567 grams and a size of 285 x 185 x 5.7 mm.
Samsung Galaxy Tab S8
Instead of an AMOLED display, the Galaxy Tab S8 will have an 11-inch LTPS TFT panel. WQXGA resolution and a 120Hz refresh rate will be included. The vanilla Tab S8 will also have Gorilla Glass 5 protection like the other two Tab S8s. You may expect 500 cd/m2 brightness and 276 PPI resolution from this screen.
As far as cameras go, the tablet has a 13MP main camera, a 6MP ultra-wide dual-camera, and a 12MP selfie camera.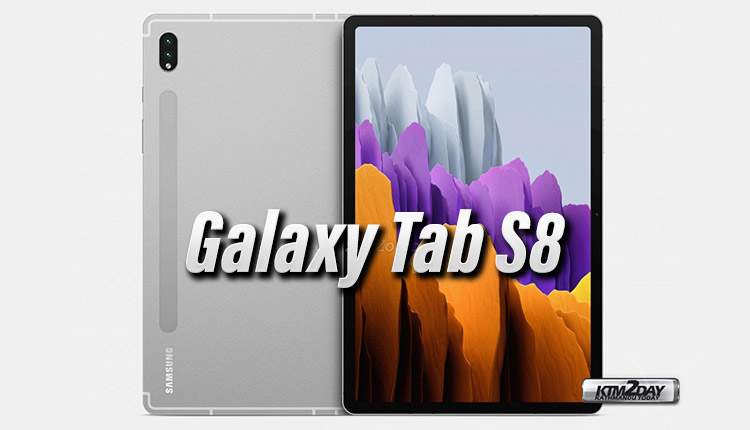 While previous speculations suggested the Galaxy Tab S8 will use the older Snapdragon 888 SoC, this new source indicates that even the base model will use the Snapdragon 8 Gen 1 chipset, which contradicts previous speculation. Internal storage options include 128GB/256GB SSDs and RAM capacities ranging from 8 GB to 16 GB.
Android 12 will be the operating system on this tablet, which has an 8,000mAh battery. Quadruple speakers powered by Dolby Atmos will be included as well. The tablet measures 253.8 x 165.4 x 6.3 inches and weighs 507 grams.
Additionally, the series is predicted to begin somewhere between EU 680 and 700, with Dark Graphite Grey, Silver, and Pink being the three colors that make up the collection. The whole tipped pricing of the series may be found in the following table.
| | | |
| --- | --- | --- |
| Model | Storage/RAM | Price |
| Galaxy Tab S8 (Wi-Fi) | 8GB + 128GB | EU 680-700 |
| Galaxy Tab S8 (Wi-Fi) | 8GB + 256GB | EU 830-850 |
| Galaxy Tab S8 (5G) | 8GB + 128GB | EU 830-850 |
| Galaxy Tab S8 (5G) | 8GB + 256GB | EU 880-900 |
| Galaxy Tab S8+ (Wi-Fi) | 8GB + 128GB | EU 880-900 |
| Galaxy Tab S8+ (Wi-Fi) | 8GB + 256GB | EU 930-950 |
| Galaxy Tab S8+(5G) | 8GB + 128GB | EU 1040-1060 |
| Galaxy Tab S8+(5G) | 8GB + 256GB | EU 1100-1110 |
| Galaxy Tab S8 Ultra (Wi-Fi) | 8GB + 128GB | EU 1040-1060 |
| Galaxy Tab S8 Ultra (5G) | 8GB + 128GB | EU 1200-1220 |