Skyworth Clarus Outdoor TV certified by Google TV, Launch set for Q1 2023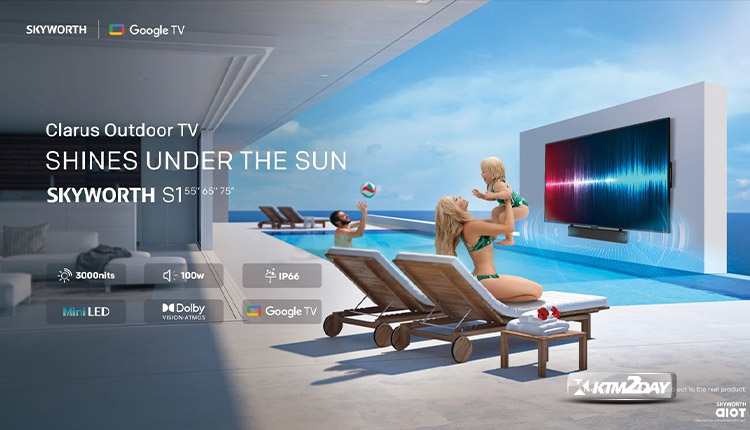 Skyworth has revealed that the Clarus will be the first television of its kind that can be mounted outdoor with Google's standard user interface upon its release.
It is also said to be perfect for its intended environment due to its mini-LED display and ingress-resistant steel shell. The outdoor television should be available for pre-order in 2023.
The Skyworth Clarus' "durable" metallic chassis is reportedly rated for resistance to circumstances such as exposure to water, dust, insects, and severe temperatures, and is therefore able to handle the rigors of extended outdoor use.
The manufacturer further states that their display has the requisite specifications to be fully viewable in direct sunlight for its intended application.
According to Skyworth, the lighting is comprised of 1,400 or more mini-LEDs, which helps create the contrast required to make a large panel useable outdoors.
The Clarus will also include an ambient light sensor that will automatically modify color temperature and brightness in response to varying levels of sunlight.
The Clarus also supports Dolby Vision and HDR10 in addition to Dolby Atmos for its 8-speaker, 100W audio system. As a result of Google TV's content-management, UI, and Assistant features, the television may be a simple addition to a smart home.
Accordingly, Skyworth promotes its new product as a "outdoor theatre" despite not yet revealing its size or resolution; this information, along with its pricing, may become available on the Clarus' pre-order pages, which will be accessible on its North American website beginning on January 1, 2023.