Komaki Electric Scooters Price in Nepal – All Models with Specs and Features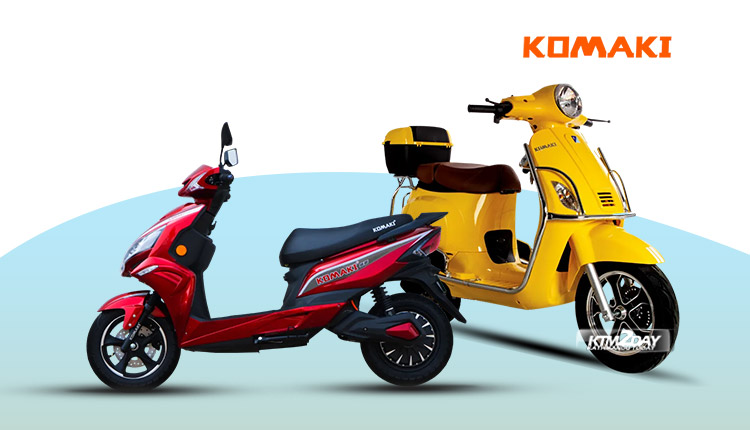 The Venice and the SE are the first two electric scooters from India based Komaki to make their Nepal debut.
The scooters are now available in Nepal, thanks to Unity Trading Concern Pvt Ltd, the brand's official distributor. Komaki EV's high-speed electric scooters, which are expected to compete with the likes of NIU, Yadea, Lvneng, and Super Soco, have been unveiled here.
Also Read : Komaki Ranger electric cruiser bike Price in Nepal : All Features and Specs
Even though Komaki EV may have a difficult time competing in this market, the company's scooters offer a wide range of characteristics that make them more enticing to consumers.
Let's take a closer look at each of these models' individual components.
1

Komaki SE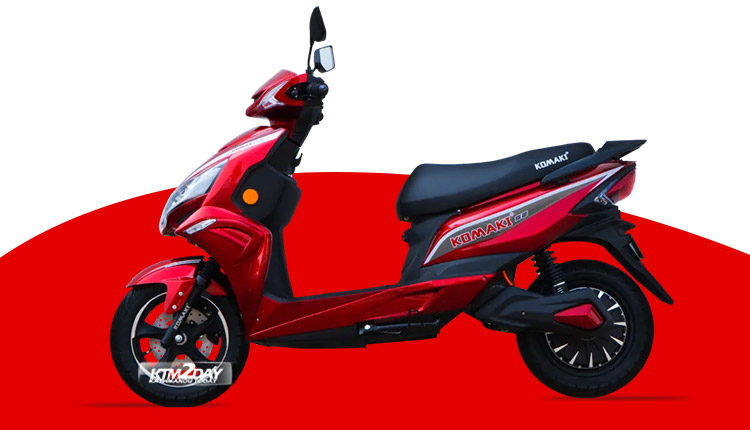 Komaki SE is one of the two high-speed scooters introduced in Nepal by Komaki EV. The SE electric scooter has a sleek, modern look. In addition to the circular LED headlight, LED indicators, and LED taillight, it has an aerodynamic design. A digital odometer is also included.
A 3,000-watt motor and a 74V 40Ah lithium-ion battery power the scooter. The manufacturer claims that this scooter has the same amount of power as a 125cc model. Up to 120 kilometers can be travelled on a single charge of the scooter, which takes between four and five hours to fully charge. 70kmph of max speed is also possible at full throttle.
This electric scooter has a slew of handy functions for the user. Regenerative braking, rear assist, an anti-theft alarm, and most crucially, cruise control, are all included. By pressing the activation button, motorcyclists can keep their desired pace constant, which can save time behind the wheel. Bluetooth wireless technology is also built into the scooter.
The scooter has disc brakes on both front and rear for added safety. In addition, the scooter's suspension has been improved by the manufacturer to provide a more comfortable ride even on rough terrain.
Komaki SE Specifications
Drive type Hub motor
Motor 3000W
Battery 74V40Ah lithium-ion
Mobile charging point Yes
Range 140 km
Charging time 4-5 hours
Brakes Front: Disc
Rear: Disc
Top speed 70kmph
Mobile connectivity Bluetooth
Tyres Tubeless
Features Regenerative braking, reverse assist, cruise control
The Komaki SE costs Rs 295,000 in Nepal.
There are four color options to choose from for the SE model: Deep Blue (metallic gold), Jet Black (jet black), and Garnet Red (garnet red).
2

Komaki Venice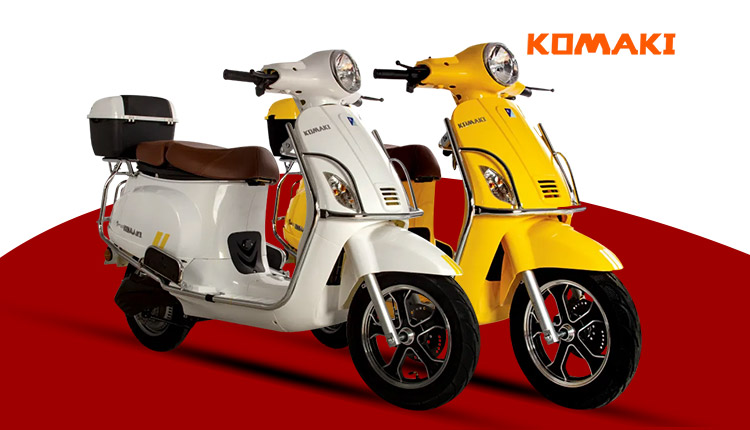 A new high-speed scooter from Komaki EV, the Komaki Venice, is now available. It has many of the same functionality as Komaki SE, but its design is vastly different. The LED headlamp, indicators, and taillight of the Venice are all circular, giving it a throwback vibe. A windshield is also included in this scooter's design. There's also an additional storage compartment behind the pillion seat and a circular mirror on the side of the motorcycle.
A 72V 40Ah lithium-ion battery and a 3,000-watt motor power the Venice e-scooter. According to the manufacturer, this scooter has the same amount of power as a 125cc scooter. As long as the scooter is completely charged, it can travel up to 120 kilometers on one charge. Compared to Komaki SE, this scooter is a little speedier and can reach a top speed of up to 85 kilometers per hour.
There are many handy aspects for riders in Komaki Venice, just like in the SE model. Regenerative braking, reverse assist, anti-theft alarm and cruise control are just a few of the other features that come standard on the Venice. Bluetooth connectivity and an in-built music system are also included in the scooter.
This scooter, too, has dual disc brakes for added security. A sturdy steel frame is also included with the scooter. In addition to the dual side footrests, three riding modes, parking mode, and front storage, the scooter has the following additional features:
Komaki Venice Specifications
Drive type Hub motor
Motor 3000W
Battery 72V40Ah lithium-ion
Mobile charging point Yes
Range 120 km
Charging time 4 hours
Brakes Front: Disc
Rear: Disc
Top Speed 85kmph
Mobile connectivity Bluetooth
Tyres Tubeless
Features Regenerative braking, reverse assist, cruise control, parking mode
The electric scooter Komaki Venice is priced at Rs. 3,10,000.
There are 9 color options available for the Venice model which includes – Bright Orange, Iconic Yellow, Garnet Red, Metallic Blue, Jet Black, Steel Gray, Pure White, Pure Gold and Sacramento Green.
3

Komaki DT 3000
Unity Trading Concern, the official distributor of Komaki electric scooters and motorcycles for Nepal, has introduced a new scooter DT 3000.
Equipped with a 62 volt 52 ampere hour lithium ion battery pack, this scooter can be fully charged in just 4 to 5 hours. It is claimed that the battery connected to it will give a mileage of 140 to 160 km on a full charge.
Its top speed is 80 kilometers per hour. This scooter has a rated power of 3,000 kilowatts and a peak power of 5,000 kilowatts.
The DT 3000's innovative lithium-ion battery is a notable feature. You'll need roughly 4.5 hours to fully charge it using a 15amp wall charger.
This new scooter is equipped with features like fire proof, water proof, smart BMS active balancing, TFT touch screen and disc brakes on both wheels.
Features like stainless steel frame chassis, foot rest on both sides, walk guard and wide floor space are also available.
The company has said that the first 20 customers who buy this scooter will get a discount of Rs 20,000.
Apart from this, a protection cover for the scooter and a good quality helmet will also be provided free of charge, company sources said. It is available in four different color options namely black, blue, red and grey.
The company has placed this scooter in the high speed segment.
The electric scooter Komaki DT 3000 is priced at Rs. 3,30,000.