Subisu brings New Year Offer with 650 Mbps speed internet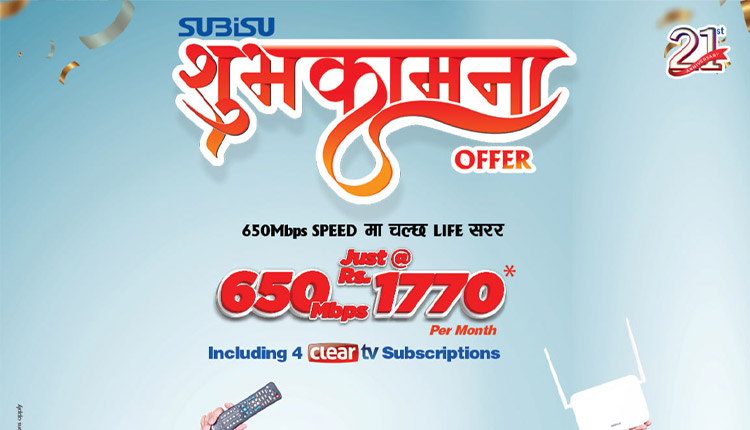 Internet service provider Subisu has unveiled an attractive 'Happy New Year' offer.
The company plans to offer high-speed internet packages with four connections of digital TVs at attractive prices.
According to the company, under the Shubhakamana offer, customers will be able to get four digital TVs connection and a 650 Mbps speed internet package with a premium package for just Rs 1,770 per month.
To participate in this offer, customer will have to subscribe to one year package.
The price of the annual package excluding VAT is Rs 21,239.
The package includes dual band ONU (5 GHz), activation charge, one clear TV set top box and wires.