Vianet launches refer offer with free internet and Mi Dual band router as gifts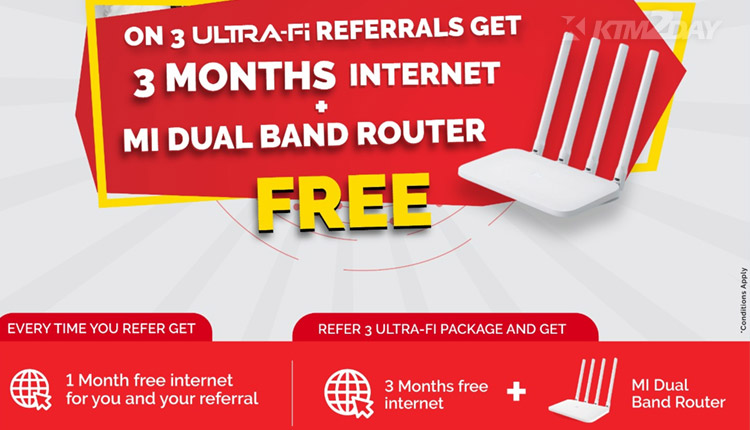 A new referral program has been launched by Vianet. Customers who sign up for this promotion will receive three months of free internet service and a Mi dual band router.
The referrer and the beneficiary will both receive one month of free internet under this scheme. If you successfully refinance your Ultra-Fi Pack to three new clients during the next 90 days, you'll get Mi's dual band router for free and three months of internet at the rate of one month for free within the next 90 days.
The person referred must have purchased a package of six months or more in order to be eligible for the Customer Referral Reward.
After the new client connects to the internet for the first time, Vianet referee customers will receive a present for their recommendation. Users can refer to new customers using the Customer portal and mobile app and also to claim their free prizes. Successful referrers will be contacted weekly by Vianet to receive their prizes.
Vianet offers a variety of internet and TV bundles in most major Nepalese cities. As part of the Ultra-Fi product line, Vianet has been delivering high-speed internet at cheap prices. The package comes with 175 Mbps internet and two Via TVs for consumers who need a high-capacity Internet connection. You may get it for about Rs 1250 a month for this service.
With this new referral program, Vianet intends to motivate its clients. This deal is only available for a short period of time.