Vivo announces Sales Carnival 2021 from Dec 15 to Jan 5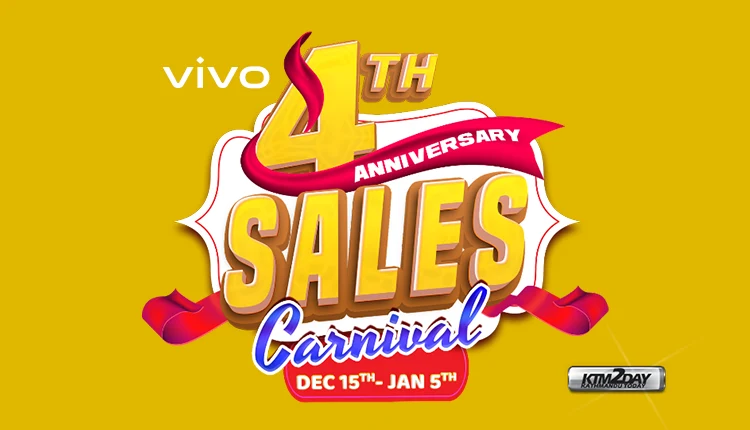 vivo, a leading global technology brand, celebrates its 4th anniversary in Nepal and the celebrations have become bigger and better this time. The brand commemorates the milestone by thanking all its partners and consumers for their continued support in helping the brand reach new heights in the smartphone industry.
In just four years, vivo has made significant inroads into the Nepal smartphone market and has grown to be one of the top-selling smartphone brands in the country.
To add to the excitement, vivo will be launching a new smartphone to make the celebrations even more memorable. It is also back with its annual event 'Sales Carnival' which will reward customers with exciting prizes during the carnival period, starting 15th December – 5th January 2021.
During this campaign, users will be eligible for a 'Lucky Draw' offer, making it one of the biggest cheer for the customers who can win great prizes with the purchase of any vivo handset.
Furthermore, the brand is hosting a very special event to acknowledge how far they have come since its inception 4 years ago, which will be attended by a number of celebrities and influencers.
The company is also engaging in a community activity to show their gratitude and give back to the country that has given so much love and support in all these years. The 'Sales Carnival' special offer will begin from 15th December and will be available at all vivo exclusive shops and authorized retailers across Nepal.
The company continues to grow its footprint in a 'more local, more global' initiative with a staunch focus to democratize technology and introduce global innovation to cater to the dynamic needs of every customer across all price segments.