Xiaomi 12 Mini leaks showing 6.28 inch display and Snapdragon 870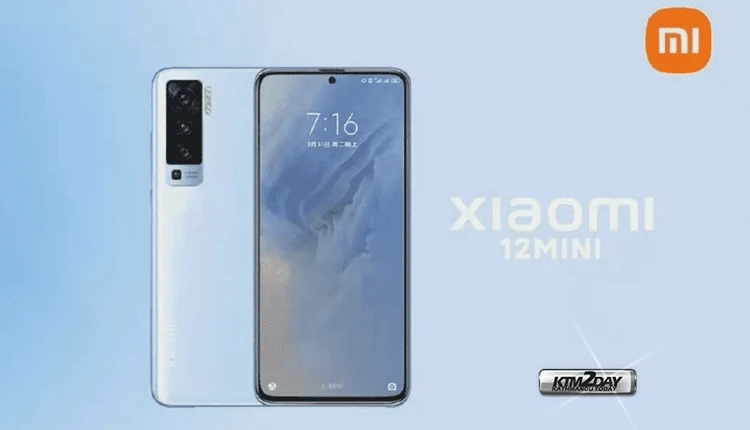 Next month, the first batch of Snapdragon 898 (Snapdragon 8 gen 1) models will be released. In addition, the Xiaomi 12 is expected to be the first smartphone to make use of this new processor.
Chinese manufacturers are expected to release only a basic model this year. The Pro and Ultra models are expected to go on sale in 2022. It is possible that there is a "Xiaomi 12 Lite" in addition to the other three models. In the latest Xiaomi 12 series rumors, a "Xiaomi 12-mini" has been reported to have emerged.
The Xiaomi 12 mini, like the Xiaomi 12 Lite, is expected to have a small screen. It's possible that the Xiaomi 12 Lite and Xiaomi 12 mini are two different models of the same device. Although it is possible, it is highly unlikely that Xiaomi will release two phones with small screens in the Xiaomi 12 series.
On Weibo today, some Weibo users revealed the Xiaomi 12 mini's specifications. This leak reveals the phone's specifications, design, and price.
Leaked posters of devices also show a similarity to Xiaomi's official product. However, we recommend that you only use this leak for reference purposes.
Alleged specifications for the XIAOMI 12 MINI
@DCS had previously reported that the Xiaomi 12 mini has a 6.28″ curved screen, which is consistent with this leak. With a vertically arranged long strip triple-camera arrangement on the back, the front has a center punch-hole.
Xiaomi's 12 mini will be powered by the Snapdragon 870 SoC, according to a leaked poster leaked in Chinese social media. In terms of power consumption and performance, this is one of the most balanced chips on the market. This year, it's the most popular configuration. Also, the storage specifications will be UFS 3.1+LPDDR5. With these specifications, this small-screen phone will be presented at a flagship level.
A 4200mAh battery is also included in the Xiaomi 12 mini, allowing it to be charged wirelessly or via wired power outputs of up to 67W. If Xiaomi's tests are correct, this phone should be able to fully charge in about 20 minutes or less. Other features include three-dimensional dual speakers, X-axis linear motor, NFC, and infrared remote control for the Xiaomi mini. This device is a "real flagship with a small display," according to some reviewers.
The Xiaomi 12 mini will be available in 8GB, 8GB+256GB, and 12GB+256GB configurations. If you're interested in purchasing one of these devices, you'll have to shell out $564, $611, and $674, respectively.