Xiaomi unveils first affordable router with Wi-Fi 6 technology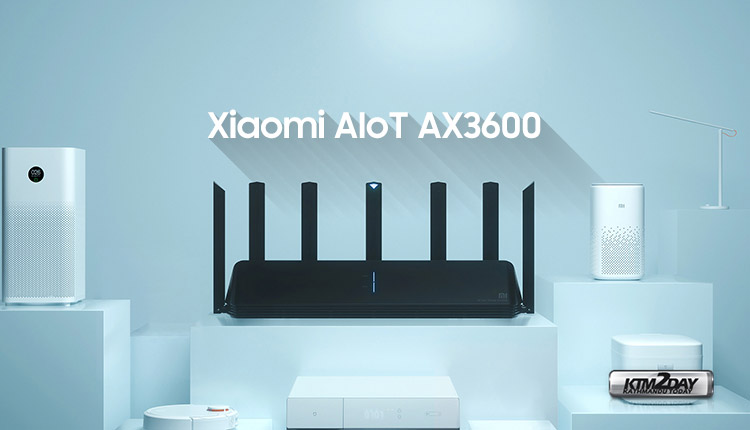 At the launch conference of the Xiaomi Mi 10 series, the Xiaomi also presented the first router supporting Wi-Fi  6 network technology –the Xiaomi AIoT AX3600.
Features
The Xiaomi AIoT Router AX3600 is the first flagship router with Wi-Fi 6, based on the platform of Qualcomm in this price range.
At the heart of the router is the platform of the Qualcomm IPQ 8071. According to the manufacturer, this platform is "perfect" for overloaded network of enterprise grade. As Xiaomi stressed, the Xiaomi AIoT AX3600 router is the first to use the enterprise-grade platform in the consumer market.
It is equipped with a quad-core processor, the 8071A (Cortex-A53), with a 1GHz clock speed and a built-in dual-core NPU network acceleration processor with 512 MB of RAM. Users can setup upto 248 devices which be connected at the same time.
OfDMA and MU-MIMO technologies are supported, with 2.4 and 5 GHz bandwidths. In total the Xiaomi AIoT Router AX3600 has 7 external antennas.
1 antenna for IoT devices;
2 antennas for 2.4 GHz;
4 antennas for 5 GHz.
The dual-band parallel wireless speed is up to 2,976 Mbps. The independent AIoT antenna also accepts a dual-frequency design of 2.4 GHz and 5 GHz, which can provide a speed of 150 Mbps for AIoT devices of 433 Mbps. This totals to around 583 Mbps, making the router 155% faster than Wi-Fi 5 (AC1200).
In addition, the independent intelligent AIoT antenna allows one to automatically detect Xiaomi's smart devices when you open the Mijia app. This way you can set up a network for new devices with a single click, eliminating the need to add devices and enter passwords manually.
Its price is 599 yuan ($87) and in China it is already on sale.