Xiaomi to further expand Mi 11 family with Mi 11T, Mi 11T Pro and Mi 11 Lite NE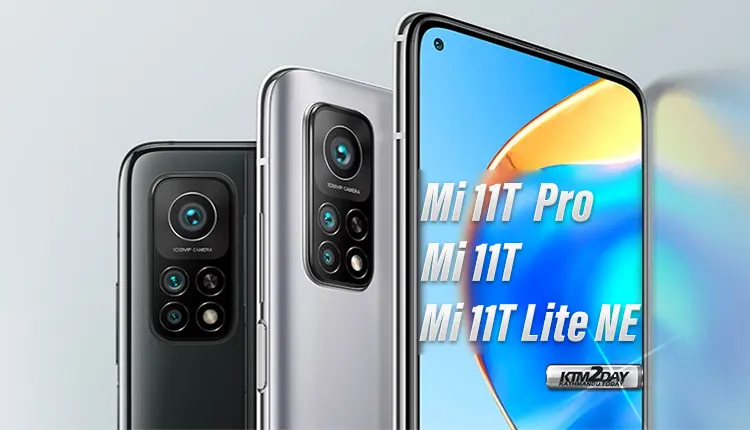 At this point, the question is… How many Mi 11 phones does Xiaomi plan to launch? In late 2020, the Chinese company introduced the standard Xiaomi Mi 11.
Earlier this year, the company launched – Xiaomi Mi 11 Pro and Mi 11 Ultra. And later came the Xiaomi Mi 11 Lite, Mi 11 Lite 5G and Mi 11i. Now, it has been revealed that the Chinese brand wants to continue further by expanding this lineup with three new members.
According to recent leaks, Xiaomi is already preparing to launch the Mi 11T and Mi 11T Pro models. This is something we expected, as the brand usually launches the "T" variants of its flagships in the middle of the year. What surprises even more here is that, apparently, Xiaomi wants to launch another economical model of the Mi 11 that will be called Xiaomi Mi 11 Lite NE.
Xiaomi Mi 11T, Mi 11T Pro and Mi 11 Lite NE: the new beasts of Xiaomi
The Xiaomi Mi 11T Pro with model number 2107113SG has received certification from the Malaysian authority SIRIM, according to @stufflistings. Nothing has been leaked from the Mi 11T model, but it is expected to be unveiled alongside its Pro counterpart.
The only thing that is known about the Mi 11T and Mi 11T Pro, thanks to Digital Chat Station,is that these models will feature an OLED display with 120 Hz refresh rate. These won't have the previous generation 144 Hz LCD screen. In addition, these handsets are expected to come equipped with one of Qualcomm's flagship processors, either the Snapdragon 888/888+ or the Snapdragon 870.
Moreover, details of the Xiaomi Mi 11 Lite NE has been leaked by @kacskrz. Its codename is "plain" and apparently it will only be sold and launched in India. The leaker has stated with 99% certainty that this Mi 11 Lite NE will be powered by the Snapdragon 778G processor. It has already been certified by the BIS (Bureau of Indian Standards) with model number 2109119DI, which could indicate its launch in September.
It is worth noting that in India the Mi 11 Lite 4G is sold, but not the 5G variant with Snapdragon 780G processor. So it's possible that the Mi 11 Lite NE is a cheaper 5G mobile that Xiaomi will launch in India replacing the Mi 11 Lite 5G.
For now, that's all the news about these three new models of the Mi 11. Please keep checking back for more as we have more news about these trio of Mi 11s.