Xiaomi's new robot vacuum cleaner cleans with ultrasonic vibration and has advanced navigation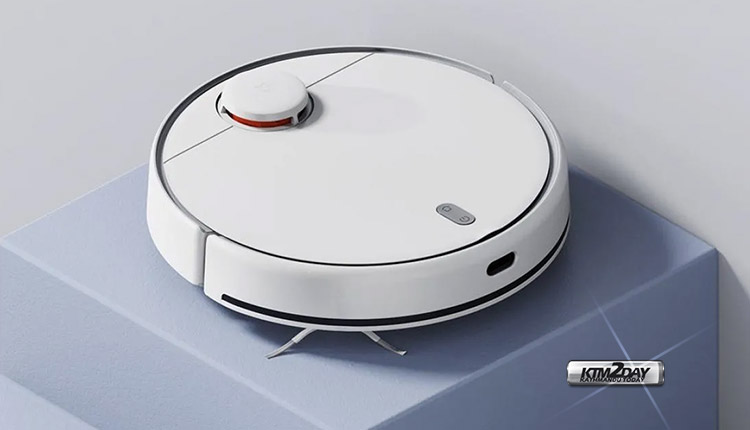 Xiaomi's new robot vacuum cleaner is official. It is the Xiaomi Mijia Robot 2, a model equipped with an advanced navigation system that cleans with ultrasonic vibration.
Xiaomi's catalog has all kinds of smart devices, and its robot vacuum cleaners are very popular. Its models can boast of having an excellent value for money, which is why many users choose them over competing alternatives.
The Chinese brand launched a few weeks ago the thinnest robot vacuum cleaner in the world with advanced technology, and shortly after the Mi Robot Vacuum 2C, the new generation of the most popular Xiaomi robot vacuum cleaner.
Now the new Xiaomi robot vacuum cleaner has just landed in the catalog. We are talking about the Xiaomi Mijia Robot 2, a model that stands out for equipping an advanced navigation system and cleaning using ultrasonic vibrations .
The Mijia Robot 2 has a circular design similar to that seen in other Xiaomi models. Its twelve sensors allow it to offer LDS laser navigation , which can scan the environment, create a virtual map and plot the optimal cleaning route for each case.
In addition, it also has ToF laser sensors , which allows it to detect all obstacles around it with great precision to avoid them with agility. Thanks to this equipment it avoids accidental collisions so as not to damage the furniture while cleaning.
It has a suction power of 2,800 Pa , more powerful than its predecessor of 2,100 Pa. Apart from vacuuming it also scrubs and its mop offers very interesting functions. It cleans through high frequency ultrasonic vibration, and is also made with a fabric that eliminates 99.9% of bacteria to disinfect while scrubbing.
As far as autonomy is concerned, it has a 3,500 mAh battery capable of cleaning for two hours on a single charge, which is equivalent to about 180 square meters.
At the moment the Xiaomi Mijia Robot 2 is for sale only in China and is priced at 1,799 yuan, or USD 278(NRs 33,100) at the current exchange rate. The brand has not confirmed when it will reach other markets, so we will have to wait.