Xiaomi brings New Year Offer on purchase of Mi Televisions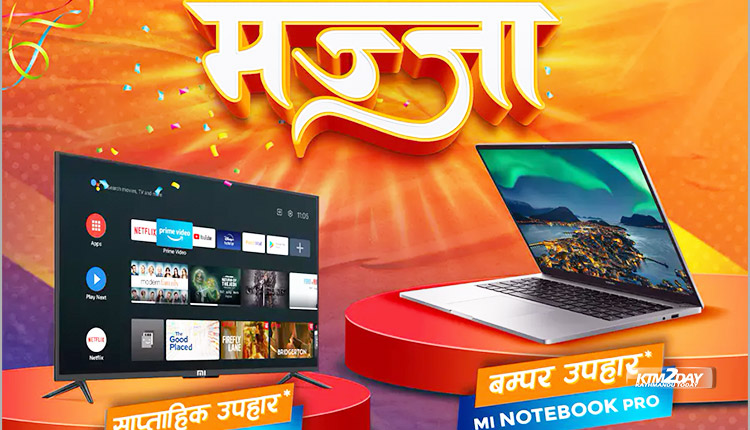 Global technology leader Xiaomi has come up with a fantastic offer for its consumers who purchase Xiaomi televisions. Under this offer, consumers can win a Mi Notebook Pro or a 40-inch Mi 4A television with the purchase of any Mi Television.
Considering consumer demand and the approaching Nepali New Year, Xiaomi has introduced the "Double Fun in Mi" offer.
As a bumper gift in this offer, Mi Notebook Pro will go to the lucky customer and in the weekly lucky draw, Mi 4A Television 40 inch will go to 6 lucky customers.
Since Mi Television supports Android, it supports more than 4000 apps in the Play Store. Another feature of Mi televisions is the smart Bluetooth remote so that you don't have to point the remote directly to the TV to change the channel. User can also search for contents in Nepali language on YouTube and Netflix.
Also, the data saver technology in it saves 40% more data when watching TV from mobile data than other TVs. Another feature of Mi Television is its frame rate reduction technology.
All the Mi TV models available in the market has the same features, so even if you buy a small TV, you can enjoy all the features as found on a big TV. Currently, Mi TV in sizes ranging from 32 to 65 inch are available in the market and it's market price ranges from Rs 29,900 to Rs 1,09,999. This offer is valid from 18th of Chaitra to 31st of Baishakh.