ZTE shows sample image taken from Axon 20 5G under-display camera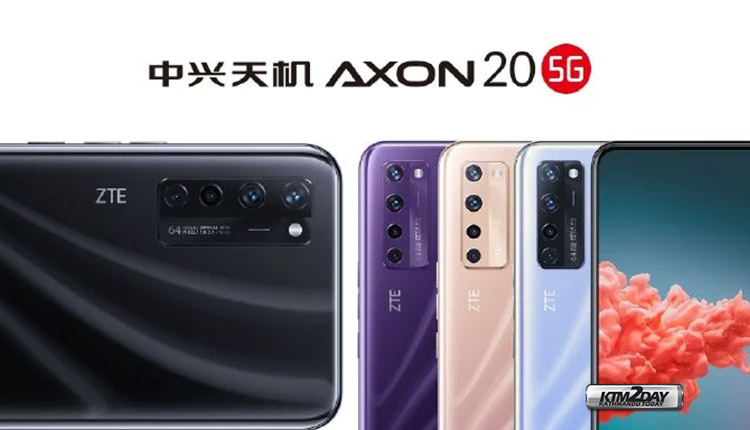 After several years of waiting, the first smartphone with a front camera built underneath the screen is about to arrive. The ZTE Axon 20 5G will be a pioneer in this technology and its official revelation will take place on September 1st.
To prick the curiosity of the market and enthusiasts, the Chinese company made available the first photograph taken with its revolutionary camera. And honestly the results look quite promising.
The company officially released the sample photo taken from the upcoming ZTE Axon 20 5G phone which shows the selfie in great detail that looks like it was taken by any recent flagship device. We do not see any fogging of the image or unusual reflection, which were some of the main concerns when this technology was in it's development phase.
How the front camera works on the ZTE Axon 20 5G screen
As we mentioned earlier, placing the front camera hidden underneath the smartphone screen has its challenges. The main ones have to do with avoiding unwanted reflections and blurred images as a result of the screen that will be above the sensor.
In addition to sharing the first image generated by this camera, ZTE explained the engineering behind what we see. In order to achieve this result, the company had to put a special anti-reflective layer on the Axon 20 5G screen to maximize its transparency.
To be more concrete, the ZTE Axon 20 5G screen consists of seven layers. Among them we have the protective glass, a polarizing layer, the touch sensor layer, encapsulation glass, the OLED panel and other components that guarantee the screen a smooth performance and that are used in all smartphones today.
The main layers were coated with a highly conductive, transmissive and transparent material. All in order to suppress any optical diffraction that could alter the color or depth of the image.
ZTE Axon 20 5G Specification(Expected)
6.9 inch OLED screen
Qualcomm Snapdragon 765G processor
12GB RAM
256GB of internal storage
Rear camera: 64 MP + 8 MP + 2 MP + 2 MP main sensor
4120 mAh battery
Android 10
The ZTE Axon 20 5G would be just another midrange if it weren't for its built-in camera. Even so, whoever buys this model will have at their disposal a set of specifications that will guarantee you a smooth experience.
Problem could be the purchase of this equipment. It is not yet certain whether it will be sold outside China. In addition, it is speculated that the ZTE Axon 20 5G will be produced in a limited number of units.