World's Tallest Man 2009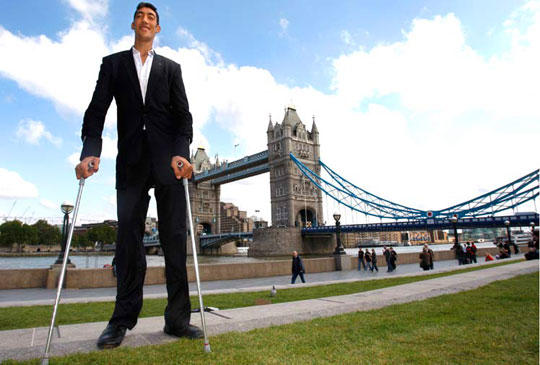 The world's new tallest man, measuring 246.5cm, says he is looking for love after being presented by the Guinness World Records team in London.
Turkish native Sultan Kosen takes over the title from China's Bao Xishun, who stands "just" 2.36m tall.
He said he hoped his newfound celebrity status would enable him "to travel and see the world and have a car that accommodates my size."
"My biggest dream though, is to get married and have children — I'm looking for love," he said.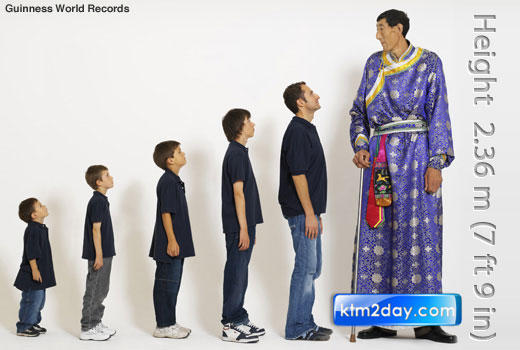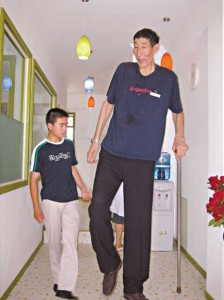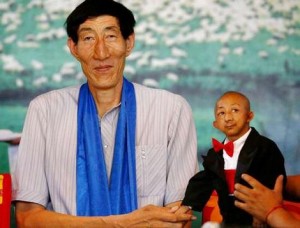 Nice to meet you… the world's tallest man, Bao Xishun (left), shakes hands with He Pingping, who only measures 72 centimetres.