Nepalis sell property in Nepal to buy in US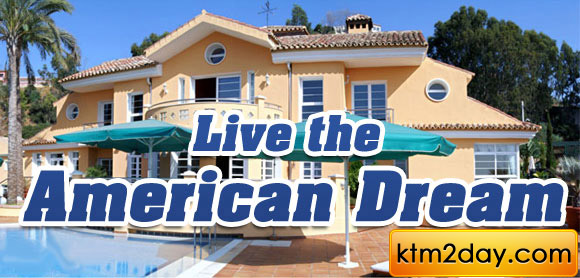 BIJAYA GHIMIRE AND JYOTI DEVKOTA

WASHINGTON DC, Jan 10: Rajendra Maharjan, a Nepali living in the US, recently bought a home in Maryland for US$ 180,000. He had a portion of his property back home to dispose of to buy property here.
"Houses have become cheaper in the US in the wake of the recession. On the other hand they have sky-rocketed in Nepal. I decided to take advantage of this situation," Maharjan told myrepublica.com.
Owing to the realty boom in Nepal, selling just eight aanas there fetched him sufficient money to seal the deal.
An official at the Nepali Embassy in Washington DC says that Maharjan is just one in a new trend: Nepalis are selling property back home to buy property in the US.
He refers to the higher number of letters of authorization the embassy is issuing of late. The letter, issued at a service charge of US$ 25 each, authorizes family back in Nepal to dispose of realty registered in the name of persons residing in the US. Such letters issued in just the last five months of 2008 had exceeded 150.
Last fiscal also some 300 Nepalis got such letters issued from the embassy. "Seekers of such letters admit they are selling property back home to remit money here for settlement purposes," said Gaurishwar Regmi, an official at the Nepali Embassy.
Legally, Nepalis face problems bringing in more than US$ 10,000 from Nepal. However, they have been relying on informal hundi money transfers.
Nepalis residing in the American capital said that a substantial number of Nepalis have bought houses in areas in the vicinity of Washington DC. The trend is equally marked in other US states.
They stated that news of Maoists seizing personal property and the resulting sense of insecurity have mainly spurred Nepalis into the property disposal spree.
"Since we have already migrated here, there is no point hanging on uselessly to our land and house in Nepal," said an applicant at the embassy.
Bishnu Lama, a Nepali who recently bought a house at US$ 150,000 in Maryland, says that the lack of basic facilities like water, cooking gas and electricity along with political stability had discouraged her from retaining property in Nepal.
Not only legal migrants, Nepalis living without proper legal status also have started investing their money in housing.
Owing to the recession, average prices of real estate in the US have sunk below prices in Kathmandu. In some places, prices have dropped to a two-decade low.
To lure buyers, the US government is providing a tax discount of US$ 8,000 to first time buyers. "Easy bank financing and the tax discount encouraged me to buy a house," said Pukar Rana, who recently bought the house in DC.
He stated that the facilities had enabled him to buy in installments equal to the monthly rent he would otherwise pay his landlord. He stated that most Nepalis are buying houses priced in a range of US$ 100,000 to US$ 300,000.
Some others are buying land in the outskirts.
According to an estimate, the number of Nepalis residing in the US has crossed 200,000. "It is difficult to say for sure how much money is entering the US from Nepal," said Dr Shankar Sharma, Nepali Ambassador to the US.
But what is for sure is that the volume of money moving out of Nepal to countries like the US, UK and Australia is higher than what Nepalis remit back home from those countries, he said.
A few days ago, the governor of Nepal Rastra Bank said that in the absence of tight monitoring, a substantial volume of money was going out of Nepal through Tribhuvan International Airport.
The latest trend of money outflow, meanwhile, has added to Nepal´s problems, with decline in exports, drop in remittance growth and ballooning imports creating a huge hole in the balance of payments and exposing the economy to serious risk.
(Source : Republica)