Reva Electric Car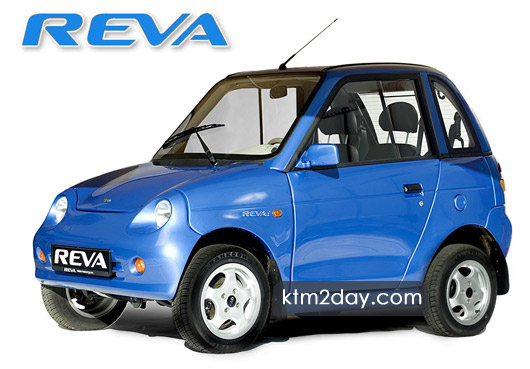 The government is not promoting electric vehicles to the extent that it should have despite many benefits that these vehicles bring. Despite the country facing fuel scarcity and pollution due to increased imports of vehicles using fossil fuel, the government is not doing anything concrete to promote eco-friendly electric vehicles.
The government is presently imposing 40 percent duty and 13 percent VAT on zero emission electric vehicles. It imposes 234 percent excise duty on vehicles using fossil fuel.
The India manufactured Reva, the only electric car sold in Nepal, was introduced in the country by Eco Vision Pvt Ltd in 2001, when about 1,000 electric three-wheelers – Safa Tempo – were operating in the country as public transport. But these Safa Tempos are fast being replaced by microbus that burn fossil fuel.
The benefits of Reva cars are not just limited to minimizing air and noise pollution. These cars use approximately 80 percent fewer parts than a conventional or hybrid car and its bumpers are made of recycled plastic and body panels of ABS which is biodegradable. The cost to operate the vehicle is approximately Rs 40 to 48 a day.
The full option luxury package includes remote controlled air-conditioning, heater, central remote door locks, leather seats, mobile charge, cup holder, and CD/MP3 audio sound with woofer and twitter. More than 50 Reva cars are currently plying on the roads, while some are being manufactured as per the order.
Even though load shedding is at its peak, purchasing Reva cars is still a wise choice to make because of its many benefits.
Reva-i Deluxe:
Price : Rs 1,314,817 (Full Option)
Distance covered on full charge: 80 km
Ground Clearance: 150 mm
Seat Capacity: 4 persons or 250 kg
Battery Life: 6 to 8 years
Maximum Speed: 80 kmph
Battery charging time: 80 percent in 2.5 hours, 100 percent in 6 hours
Check out Latest Mahindra e2o here below :
Mahindra unveils the latest e2o Sportz