Hotel Shangri La to open deluxe resort in China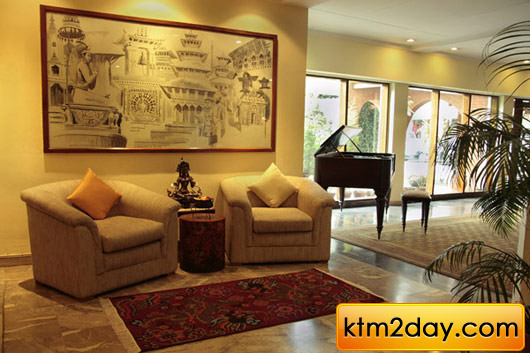 Star Management Pvt Ltd (SMPL) — that runs hotels under the renowned brand of 'Shangri-La Group' — is planning to expand its business in China with its high-standard service.
After its successful installation and hospitality it has offered through Hotel Shangri-La in Nepal, it is vying to prove its high caliber in China which is a booming economic market.
"The Shangri-La Group has already signed an agreement with Chinese company for the operation and management of approximately 300 rooms, deluxe resort to be located in Linzhi, China's Tibet," Prasidha Bahadur Pandey, managing director of Hotel Shangri-La, told Xinhua.
In 2009, Shangri-La group signed a deal with Tibetan Tourism Corporation Ltd (TTCL) from Chinese side for a big project worth $10 million to $12 million, according to Pandey. As per the agreement, the hotels are to be constructed in Linzhi with the investment of Chinese company TTCL. The 170 rooms will be constructed in its first phase whereas 170 will be constructed in the second phase.
According to Pandey, construction of these hotels will be completed by 2012 and Shangri-La group will be formally informed by TTCL to operate hotels. "Apart from signing the deal to manage hotels at Linzhi, we are also negotiating to tie up for some more hotel projects with the company," he added.
The management of Shangri-La group will be engaged in imparting training to the Chinese manpower in various fields ranging from hotel management to promotion of investments between the two neighbours.
"We hope the venture of Shangri-La group will inspire all the entrepreneurs of hotel industries of both countries to work together in a joint-venture and to develop tourism of both countries," Pandey added.