LG brings in new range of LED TVs in Nepal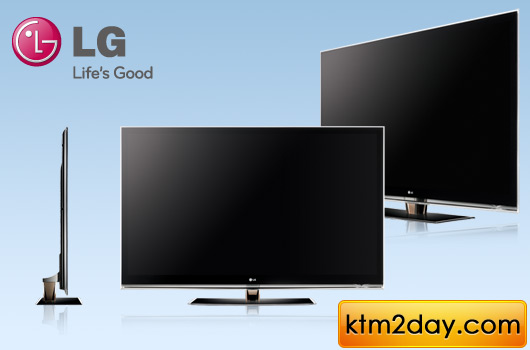 CG Electronics has launched new range of LG LED TV.
Positioning itself as a front runner in the increasingly competitive digital TV market, CG Electronics has been trying to develop and introduce next generation products in the Nepali market.
With a vision to deliver innovative digital products through increased fun and functionality, LG has introduced this new range of LED TVs in the market and offers wide-viewing angle technology on the principle of liquid crystal molecule.
The IPS panel perfectly displays accurate and consistent color reproduction from any viewing angle within 179 degree.
Low-resistance copper wiring helps to produce state-of-the-art display which is suitable for high-speed drive such as the full HD 240 Hz.
It is environment friendly and saves up to 30 per cent of the accumulative power.
This new range of LG LED TV is a perfect combination of superb design, latest technology and superior performance.