Latest range of Sharp LED TV launched in Nepal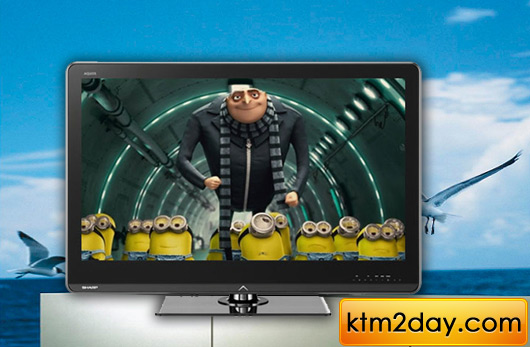 Evolution Trading Pvt. Ltd. has launched SHARP's AQUOS LED television LE820M based on Quattron technology in the Nepali market. The main feature of the product is that it adds yellow to the existing RGB pixels, thus multiplying the reproducible colors into trillions of color patterns.
The screen component is made in Japan and the television is available in 40″, 46″ and 52″ as LE820M.
LE820M Features
4 primary colour technology – Quattron (Red, Green, Blue and Yellow)
Sharp's UV2A technology – X-Gen Panel
Sharp's Ultra Brilliant LED backlight
USB terminal corresponding to photo , music and video, LAN terminal corresponding to photo and music by DLNA
New motion GUI for easy and comfortable operation
Fine Motion Advanced 100/120Hz for reducing motion blur
Advanced OPC for auto adjusting by the lighting condition
Eco friendly power management control Mercury free in order to save the environment
35W (10W + 10W + 15W woofer) high power sound
SRS Tru Surround HD
Bass enhancer
Price : N/A