International long distance call tariffs slashed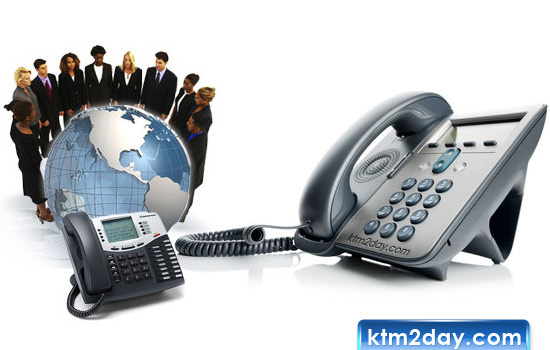 While charges for making international long distance calls continue to drop, the number of call destination countries is also increasing, thanks to the increased business networking by telecom operators and competition among them.
State-owned Nepal Telecom has introduced a cheap call offer through the SIP account system (a prepaid calling card system based on IT) for making international long distance (ILD) calls at Rs 3 per call to seven countries (Canada, China, Hong Kong, India, Singapore, Thailand and the US), at Rs 5 to three countries (Malaysia, South Korea and Macau), at Rs 6 to four countries (Israel, Taiwan, Bangladesh and Pakistan), at Rs 8 to two countries (Japan and Russia) and at Rs 10 to two countries (the UK and Australia).
"Our recent board meeting has approved the SIP call tariff for international calls proposed by Nepal Telecom," said Kailash Prasad Neupane, spokesperson of the Nepal Telecommunications Authority. He added that ILD prices were being slashed as a result of competition among telecom service providers.
The price war was set off by United Telecom when it began offering calls to India at Rs 3 per call. Ncell had also introduced a cheaper ILD call rate to its pre-paid, post-paid and corporate subscribers. Subsequently, Nepal Telecom also introduced cheap calls in June allowing its subscribers to make international calls at Rs 4 to seven countries and at Rs 6 to three countries by dialing the access code 1424.
With the view of offering quality service at lower prices without customers needing to dial an access code, Ncell has also slashed ILD call rates and added new countries. Ncell has proposed to the NTA to approve its tariff of Rs 6 per call to Singapore and Bangladesh—the two countries added recently to its ILD call facility list. Earlier, the company was offering ILD facility to its prepaid and post-paid users to 10 countries. Now it is has added 12 countries to its ILD call country list—Singapore, Bangladesh, Qatar, Kuwait, Lebanon, the UK, the UAE, Australia, Japan, Pakistan, Bhutan and Sri Lanka.
According to the Nepal Telecommunications Authority, Ncell has applied for approval of its tariff of Rs 15 per call to eight countries—Kuwait, Qatar, the UAE, Bangladesh, Saudi Arabia, the UK, Australia and Lebanon—on the occasion of the festive season too. Call charges will remain the same for peak and off-peak hours for these countries, and the pulse for these calls will be 60 seconds.
"Offering calls at lower prices is also a corporate social responsibility," said a high-level official at United Telecom. "Since there are many Nepali workers in Dubai and Qatar, we are also mulling reducing the call rate to these countries."
Currently, United Telecom offers ILD calls at the rate of Rs 4 per call to 10 countries—South Korea, Malaysia, Hong Kong, Bangladesh, Singapore, Thailand, China, Macau, Canada and the US—for which its subscribers have to dial the access code 1220. It has been providing call service at Rs 3 to India.(Source:ekantipur)