Himalayan Brewery reopening under a new management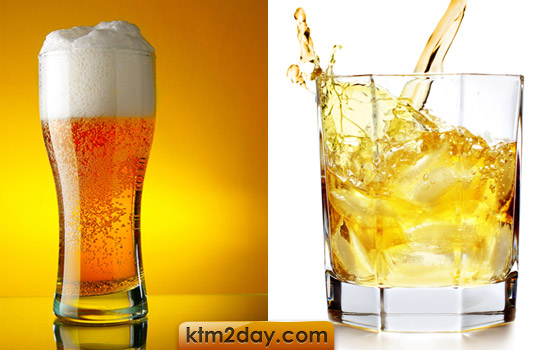 Himalayan Brewery Ltd and Trishakti Distilleries Pvt Ltd, a Kathmandu-based company producing and distributing reputed brands of beer and foreign liquor, is reopening under a new management.
"After the new management took over these companies in July, the company is planning to bring its products in the market soon," said chief of Sales and Marketing Kishor Bhattarai.
"We are planning to launch our popular and once very favorite brands of whiskey and gin before Dashain," Bhattarai said, adding that the company has started the production of Marshal whiskey and will be in the market soon.
"We are planning to bring whiskey and gin before we relaunch one of the people's favorite Iceberg and Commando beers in the market," he added. "Iceberg is one of the most popular products. Iceberg beer had also won International Gold medal in Brussels in 1987 for its quality and taste." The company used to produce The Golden Eagle brand of beer in association with Indian company Mohan Meakin Ltd.
"Preference will be given to our old brands and there will be some variety of new brands too," Bhattarai said. "The company will manufacture strong and lager brands with seven per cent and 5.5 per cent alcohol."
The companies are getting new life after a team of new investors led by Arbinda Das Joshi invested Rs 1 billion in July and took over the ownership of both the companies. Joshi is a reputed Chartered Accountant whereas his other team members Sabin Bhakta Joshi and Prabesh Pradhananga are well-known entrepreneurs. Earlier, both the companies were under the ownership of Gopal Bahadur Shahi.
The company plans to bring lager beers like Iceberg, Commando Strong, Kathmandu Silver Peak, Heinekein soon. "The necessary raw materials will be imported from Australia, India and from European countries."
He claimed that the consumers will be able to taste the international brands within the price range of Rs 117 to 167. The beers will be bottled in 650 ml bottles.
Along with the old brands — Marshal whiskey and Gin — Trishakti Distillery will manufacture 'Rum' of 25, 40, 50, 70 UP, according to him. "These products will be in 90 ml bottles to one-liter bottle in a new and safe packaging," he elaborated.
The other liquor products — Madhosh, Perfect, County Club, Silk Road, Rose, Ruby and Double Horse will also be available.
Reopening of the company will provide direct employment to 200 people and indirectly to 1,200 people.
Himalayan Brewery was established in 2036 BS and it manufactured beer within two years of its establishment. From 2039 BS, the company started its regular production. About five years later, they started new company Trishakti Distillery for the liquor production.