ISPs finding it hard to compete with ADSL internet service in Nepal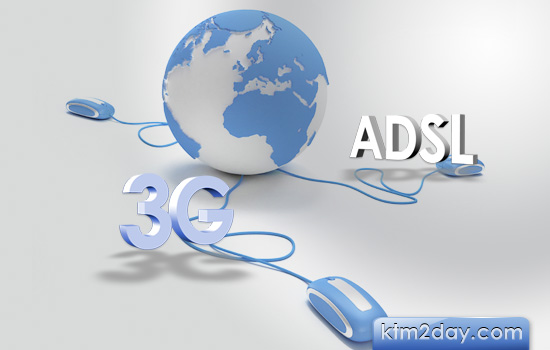 Internet service providers (ISPs) are finding it hard to stay afloat with the massive expansion of ADSL internet service and increased trend of using GPRS. Once a major contributor in offering data service to the general public, ISPs have now started targeting the corporate segment to maintain a foothold in the market.
There are around 45 ISPs in the country, and over 70 percent of their customers are corporate clients. They have started focusing on corporate offices, NGOs, INGOs, schools, colleges and businesses as offering service to general consumers at lower prices has become almost impossible for most of them. The sector has an estimated investment of Rs. 1 billion.
"Many ISPs in the market will slowly vanish as they do not have the technology, resources and power to compete with big players like Nepal Telecom and Ncell in data service," said Binay Bohara, President of the Internet Service Providers Association of Nepal. He added that only a handful of ISPs having a good grip on the corporate sector and adequate investment capacity will remain in the market.
The launching of ADSL service by Nepal Telecom in 2008 sounded the death knell for ISPs. The telecom giant slashed prices of its data service by over 60 percent taking advantage of the east-west optical fibre. ISPs tried to get a share of the action, but Nepal Telecom refused to share the technology prompting the Nepal Telecommunications Authority to move against it.
Within two years of launching, Nepal Telecom's ADSL service has been extended to more than 60,000 subscribers in 70 districts. "It is good that the service has become cheaper and expanded to a wider area," said Bohara. "But there should also be competitors to end the monopoly of Nepal Telecom for offering quality service."
With the price of technology and equipment going down, the number of subscribers to the data service that started in the mid-1990s has now reached around 2 million. Among them, ISPs count 65,000 customers. A total of 844,213 new users subscribed to the service during the last fiscal year.
Nepal Telecom has been offering data service through dial-up, ADSL, CDMA X1, 3G and GPRS systems. Similarly, Ncell recently launched its new data product Ncell Connect. It has been offering GPRS and 3G service too. The growth in data service has been mainly supported by GPRS users who number an estimated 1.8 million.
Bohara said that they lacked spectrum and investment to compete with telecom operators and offer the same type of data service at low rates. "ISPs may opt to merge to survive in the market," added Bohara.(Source:ekantipur)