Nepal pavilion wins hearts in Shanghai Expo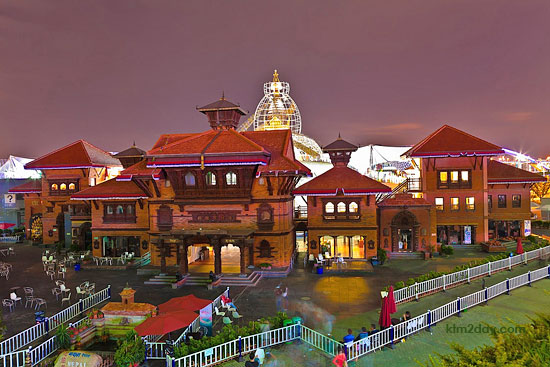 'Nepal pavilion in Shanghai World Expo is one of the best examples of patriotism'- wrote Prime Minister Madhav Kumar Nepal in the visitor's book while expressing best wishes to the Expo in his official visit to China some 10 months ago.
He also wrote that the pavilion which has envisioned to highlight the prosperous history and culture of Nepal and shown the country as a confluence of classicism and modernism is an exemplary deed.
Deputy Prime Minister and Foreign Minister Sujata Koirala who was in the peime minister's entourage, wrote thus: 'The pavilion has finely displayed the culture and heritage of Nepal which would help bring numerous tourists in Nepal in the Tourism Year 2011.'
Similar views were expressed by the Ministers of Finance and Energy while visiting the opening of the Shanghai Expo with the prime minister. Of course, as lauded by the Prime Minister and the ministers, the Expo is really very advantageous to indentify Nepal's specialties.
Former Prime Minister Pushpa Kamal Dahal who visited the Nepal Pavilion some weeks ago lauded the Nepalis' efforts, saying serious efforts were made to project the history and pride of Nepal in front of the world through Nepal Pavilion.Meanwhile, the Shanghai World Expo-2010 will conclude on Monday.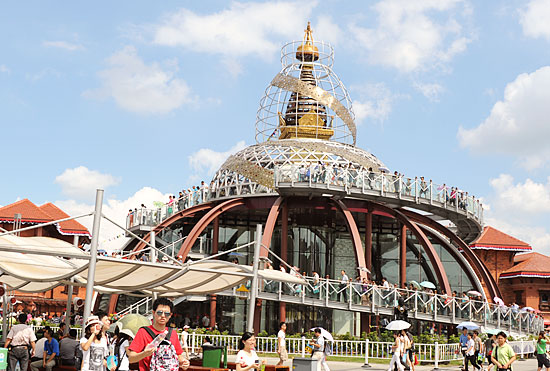 President Dr. Ram Baran Yadav, Sri Lankan President Mahinda Rajapaksha, Prime Ministers of Finland, Hungary, Lesotho, East Timor and Bahamas and the UN Secretary-General Ban Ki-moon have arrived here to attend the concluding ceremony.
Chinese Premier Wen Jiabao is scheduled to arrive here on Monday to take part in the ceremony.High ranking officials of almost all countries including ministers arrived today as part of their programme to attend the ceremony.
The Expo is drawing to a close with a splendid ceremony with the participation of top leaders and special representatives of the world. A total of 190 countries and 60 international organizations participated in the Expo that continued for 184 days (six months).
Similarly, a Nepali delegation of business community including the President of the Federation of the Nepalese Chambers of Commerce and Industry (FNCCI) Kush Kumar Joshi and former President Binod Bahadur Shrestha have arrived here to participate in the concluding ceremony.