JCB to launch card service in Nepal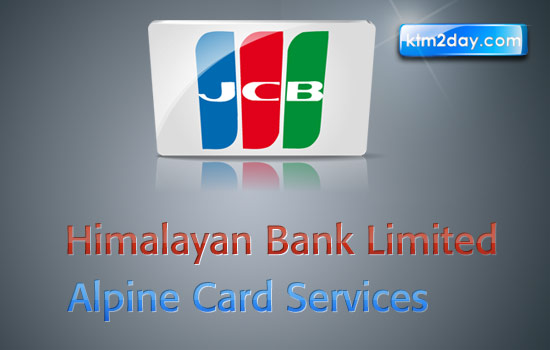 JCB Co, one of the global payment brands and major credit card issuer and acquirer in Japan, is going to launch its smart card service in Nepal.
Initially, JCB will issue licenses to Alpine Card Service and Himalayan Bank as its partners which will allow JCB card users to make payment by using their points of sale at different places including shopping centres, malls and hotels. "After the launch, JCB card holders, especially tourists from Japan and other Asian countries, will be able to make payment in Nepal's shopping centres and other locations with their cards," said Rabindra Malla, CEO of Alpine Card Service. Currently, they have to rely on MasterCard or Visa credit cards.
According to Malla, JCB cards will not be issued in Nepal initially; and only those who have received JCB cards abroad can use them at the points of sale of these two partners for now.
JCB will make payment for the amounts charged through Himalayan Bank. Similarly, JCB card holders can withdraw cash from about 800 ATMs under the SCT network.
According to Malla, about 60,000 to 70,000 JCB card holders from Japan and other Asian countries travel to Nepal annually, and they will be the initial beneficiaries of the service. Availability of this service will make their stay here easier. JCB launched its card business in Japan in 1961. As of now, its merchant network includes 13.5 million merchants and spans 190 countries and territories. JCB cards are issued in 19 different countries, with 55.75 million card members, according to JCB website.(Source:ekantipur)