Upcoming tourist season: Hotel bookings rise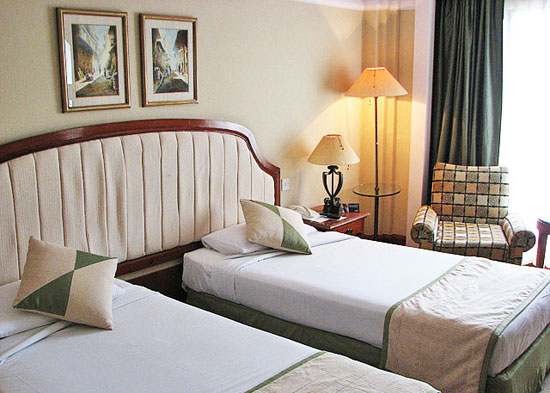 Domestic hotel industry is looking buoyant with encouraging bookings for the upcoming tourist season.
Leading five-star hotels say bookings for September have crossed 70 percent, while bookings for October and November are at 80 percent each. The figures, according to hoteliers, is 15 percent higher compared to the same period last year.
Higher bookings for autumn make a huge difference in the domestic hospitality sector as it is the period when they earn major portion of their revenue. Around 40 percent of the tourist arrivals occur during this period.
Also, autumn is the season when the country hosts a large number of high-end, adventure and leisure visitors, particularly from the long-haul markets. Soaltee Crowne Plaza, the country's leading five-star hotel, said its bookings might cross 80 percent in October and November. "Relatively peace situation and the Nepal Tourism Year drive have played a crucial role," said Sony Chaudhary, assistant manager, marketing and public relations, at the hotel.
According to Hotel Annapurna General Manager Paras SJB Rana, the hotel has already recorded over 85 percent bookings for autumn. "We are expecting 10-15 percent further rise," said Rana.
Similar is the story at Hotel Yak and Yeti. It says bookings for September have increased by 10 percent compared to August. "The current trend indicates that our bookings might cross 90 percent in October and November," said Bharat Joshi, director, sales and marketing at the hotel.
Shangri-La Hotel and Resort is expecting occupancy level at above 95 percent this autumn. Everest Hotel, which has 70 percent bookings for September, says its bookings for October and November has already crossed 80 percent.
With strong bookings, major five star hotels have hiked their room tariff by 10-20 percent. Hotel Yak & Yeti has increased its tariff by 10-15 percent, while Everest has upped by 10-15 percent. Shangri-La Senior General Manager Raju Bikram Shah said his hotel has increased room charges by 25 percent.
Hoteliers say improved flights connectivity from long-haul markets has boosted bookings for autumn season. Along with hotels, international airlines connecting Nepal have also reported healthy inbound bookings for the coming peak tourist season.(Source:ekantipur)