Year 2012 proposed as 'Nepal Investment Year'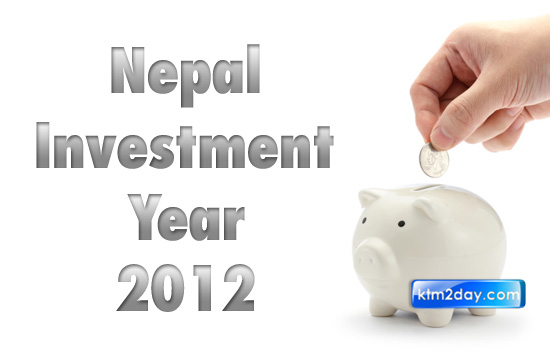 Federation of Nepalese Chambers of Commerce and Industry (FNCCI) has proposed to observe the year 2012 as 'Nepal Investment Year'.
The federation proposed to introduce Nepal in the map of international investment, increase the investment in industrial sector, create more jobs and adopt the investment as a main economic policy of the country, in an interaction here today.
Finance Minister Barsha Man Pun said that the government would move ahead by taking the private sector into confidence to build strong foundation of national economy.
The umbrella organisation of Nepal's private sector has indicated some major problems for the investment environment in Nepal. "Lack of conducive environment for investment, energy crisis, poor infrastructure facilities, liquidity crunch and high interest rate, labour unrest and illegal tax are major stumbling blocks to the industrial environment," the federation asserted.
Speaking at the programme, finance minister Pun said that present government has embraced the private sector as a key player for development.
The government will give a priority to the economic prosperity along with political stability, he said. According to him, Nepal should take advantages from surging economic prosperity achieved by its neighbours – China and India.
Similarly, newly-appointed vice-chairman of the National Planning Commission (NPC), Dipendra Bhahadur Kshetri, emphasised on the need of improvments the labour sector. "The existing labour unrest should be ended at the earliest," he said.
President of the FNCCI Suraj Baidhya called on the government to create investment-friendly environment to boost up morale of private sector for investment and create employment in the country. (Source:THT)