Over 1,000 tourists rescued from Lukla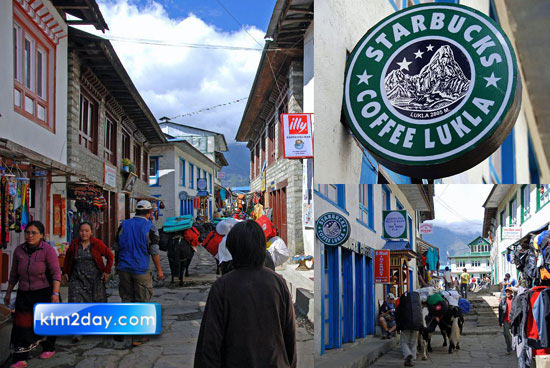 With the weather improving, helicopters and fixed-wing aircraft airlifted 1,136 stranded tourists to Kathmandu from Lukla and its surrounding areas including Lamidanda on Monday. Fifteen tourists were airlifted to Lamidanda from Lukla on Monday.
Chief of the Lukla Airport Utsav Kharel said there are still around 1,000-1,200 people waiting to be rescued in Lukla. Partial sunshine on Sunday had helped air operators rescue more than 500 tourists. Due to adverse weather conditions, flights had been virtually halted in Lukla Airport since October 31.
The helicopters and fixed-wing aircraft started their rescue mission from 6:30 am and it continued until 5:15 pm on Monday. Lukla Airport officials said the airport witnessed movement of around 76 flights (56 fixed-wing aircraft and 20 helicopters) during the day, the busiest ever. In the past four days, helicopters and fixed-wing aircraft have rescued around 1,850 people.
On Monday, Tara Air flew 435 people from Lukla to Kathmandu and 19 people from Lamidanda to Kathmandu, Agni Air shuttled 255 people, Sita Air 90 and Nepal Airlines Corporation 90 from Lukla Airport, according to Airlines Operators' Association of Nepal (AOAN).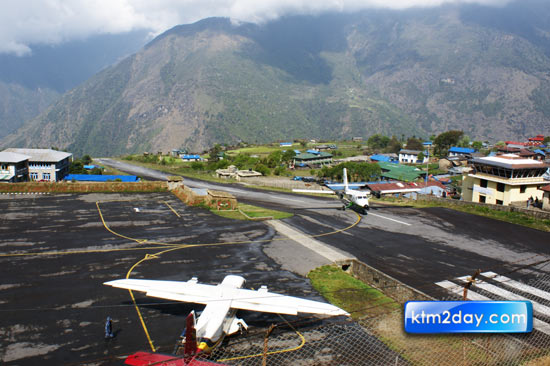 Nepal Army's MI-17 was the first helicopter to land at Lukla and it later airlifted 28 people. Similarly, Mountain Air flew 64 people, Simrik Air 53, Fishtail Air 41, and Air Dynasty 25 (15 to Lukla-Lamidanda and 10 to Lukla-Kathmandu).
Meanwhile, Nepal Army's sky van rescued 51 people from Lamidanda to Kathmandu. "With the weather to remain clear on Tuesday, we are expecting to rescue the remaining people to Kathmandu that day," Kharel said.
Senior meteorologist at the Meteorological Forecasting Division (MFD) Rajendra Shrestha said the weather will be pleasant with clear skies for the next couple of days.
Meanwhile, a chopper belonging to Fishtail Air made an emergency landing at Charikot in Dolkha district following technical glitches on Monday morning. The helicopter was in the tourist-rescue mission.
The gateway to Mt Everest attracts hundreds of foreign trekkers during the autumn season. Statistics at the Tourism Ministry show that 31,189 tourists had entered Sagarmatha National Park last year. Of them, around 7,600 tourists were recorded during November alone. (Source:ekantipur)