Nepali readymade garment plans to explore Australian market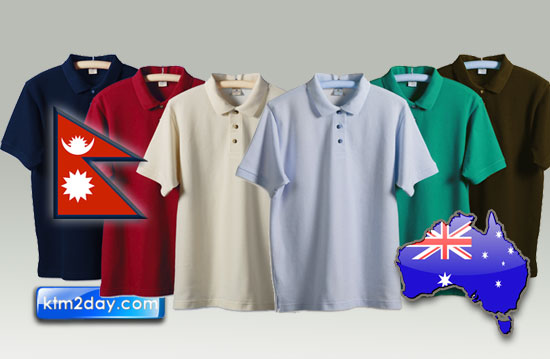 Nepali readymade garment (RMG) is planning to explore Australian market as its new export destination.
"We are getting indications of good prospects of Nepali readymade garments in the Australian market," said president of Garment Association – Nepal (GAN) Uday Raj Pandey.
Australia already has been importing large quantity of readymade garments from India, Bangladesh and Srilanka, he said, adding that it could be a good opportunity for Nepal, if the Australian market could be exploited.
In the past too, single market concentration has hurt the Nepali readymade garment sector making it necessary for the exporters to diversify the markets.
"Currently, some individuals are exporting Nepali readymade garment to Australia but its contribution is negligible to the total export," said Pandey, adding that a team of eight people from the garment sector is going to participate in a trade fair in Australia in November last.
The delegation will explore the Australian market and study the demand of readymade garments. "We will have our own Nepal Pavilion in the fair, where Nepal will be exhibiting varieties of readymade garments," he informed.
After losing the US market, one of largest markets of Nepali readymade garment, European Union has emerged as the next promising market for Nepali readymade garment during 2010, along with India.
After EU, Australia can be Nepal's potential buyer, Pandey said, adding that the EU is a key market for Nepali garment exporters, as it has seen a steep rise in exports to its market, whereas American market has witnessed a minimal growth. Some small scale exporters are still exporting to the US, he added, "but in negligible quantity."
Export of ready-made garments has plummeted by over three times since 2002. In the fiscal year 2002-03, garments worth Rs 11.5 billion were exported, which came down to Rs 4.5 billion in 2008-2009.
An industry that once provided direct employment to up to 50,000 people now employs just a few thousand people. During the fiscal year 2010-11, garments worth Rs 4.084 billion were exported which is an increment of only 8.7 per cent compared to last fiscal year. (Source:THT)