Telecom operators to get 'improve service' NTA directive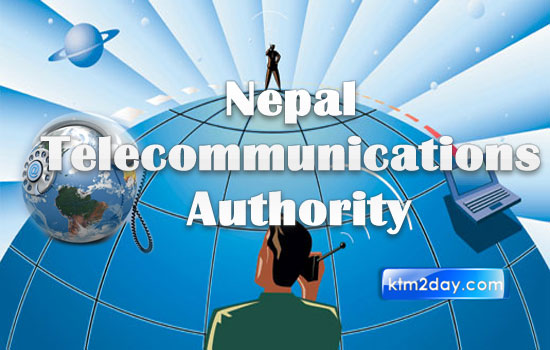 Nepal Telecommunications Authority (NTA) is all set to issue strict directives to telecom operators, asking them to improve their service quality within six months. The telecom regulator said it came up with the decision after operators turned a deaf ear to their repeated requests.
A recent study on the quality of service (QoS) found services all three major operators—Nepal Telecom, Ncell and United Telecom Limited—below the criteria set by International Telecommunications Union (ITU). A telecom service is considered good if the operator's call quality rate is 90 percent or above, according ITU.
Brazen Consultant—an engineering firm—had prepared the report for the government, studying telecom service quality in four cities—Kathmandu, Pokhara, Biratnagar and Nepalgunj.
The regulator is scheduled to make public the report by next week. According to NTA Chairman Bhesh Raj Kanel, the study suggested that the telecom service quality has fallen compared to two years ago, when a similar study was conducted. "We will give a maximum period of six months for operators to improve their services. Those failing to do so will be taken action after verification," he added. According to the study, voice service quality, especially of GSM mobile, has fallen over the period.
GSM mobile, fixed line, CDMA, wireless loop line and limited mobility services were studied based on the ITU parameters. The parameters are call setup success rate' service access delay' call completion rate' call drop rate, reason for call failure, call quality from the performance test' consumer perception, billing accuracy and overall call quality perception of consumers.
An NTA official said Nepali customers pay higher taxes for telecom services compared to other South Asian countries. "Customers here are charged 20 higher service charge and value added tax, but they are not getting quality service due to lack of proper monitoring and operators' negligence," the official said.
The 2010 survey had also showed service quality of all three major operators below the benchmark.
Among GSM operators, Ncell has edge over others when it comes to call quality rate. The report, released in December 2010, found Nepal Telecom landline's call quality rate at 81.10 percent, GSM 69.60 percent and CDMA 76.10 percent. Ncell's GSM mobile service scored 84.50 percent and United Telecom's CDMA received 80.80 percent.
Meanwhile, the country's telecom subscriber base has reached 14.75 million, including 12.24 million GSM service users, as of mid-November last year. With this, the telecom service penetration rate has reached to 55.41 percent.(Source:ekantipur)