TV sales soar as Euro Cup nears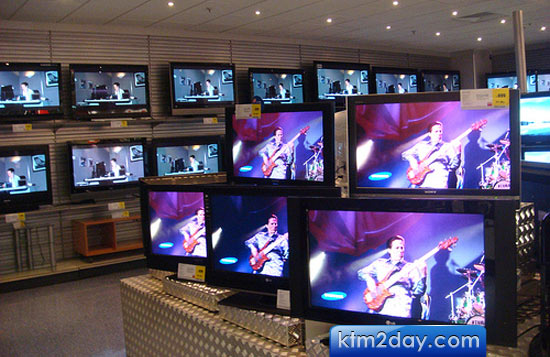 With less than 10 days remaining for the opening of Euro Cup 2012, demand for LCD and LED television sets in the domestic market has gone up significantly. Major electronic dealers across the country have reported a 25 percent jump in demand and they expect it to swell further as the tournament marches ahead. In addition, demand for high-end devices like smart and 3D TVs has risen. The Euro Cup is regarded as the best period for television sales after the World Cup and Dashain festival.
"Football is one of the most popular games in Nepal. With the Euro Cup approaching, sales of LCD/LED television sets have started increasing," said Binay Tripathi, deputy general manager, Samsung division at Him Electronics, the authorised distributor of Samsung Electronics in Nepal. "We are expecting a rise in sales by at least 50 percent; and going by the current sales figure, we are confident of achieving the target."
Such is the craze for these new generation television sets that Him Electronics, which used to sell around 700 to 800 units of LCD/LED television sets daily, is currently selling around 1,200 to 1,300 units.
Apart from the football tournament, an extension of its New Year scheme has helped in pushing up sales.
According to Tripathi, the desire of people to watch clear pictures of the much anticipated football festival and a shift in preferences from CRTs to LCDs/LEDs have helped sales to rise. Apart from individual customers, hotels and restaurants have become good customers. Him Electronics reported that hotels and restaurants account for 20 percent of its total sales. "Demand from restaurants is more encouraging," Tripathi said.
Meanwhile, Nepa Hima Trade Links, the authorised distributor of Sony in Nepal, too has reported a surge in sales. "The Euro Cup is one of the much awaited events across the globe, and it has huge business sense for us," said Binil Bajracharya, general manager of Nepa Hima Trade Links. "We are seeing a substantial growth in sales. Footfall at the showrooms too has gone up."
The company, which claims to hold a 40 percent share in the domestic LCD/LED market, is expecting an increase in sales of at least 50 percent during the Euro Cup. Keeping the tournament in mind, the company has slashed the price of 32-inch LCD televisions by Rs 4,000 and 40-inch LCD televisions by Rs 14,000.
Meanwhile, Purushotam Bhandari, sales manager, LG division at CG Electronics, the authorised importer of LG in Nepal, said they were expecting a rise in sales of 20-25 percent in the LCD and LED segment. "Even though there was a severe impact from the recent bandas, the market has revived. We are expecting brisk sales as the tournament advances to the quarter and semi-finals," said Bhandari.