Nepal Telecom set to improve subscriber experience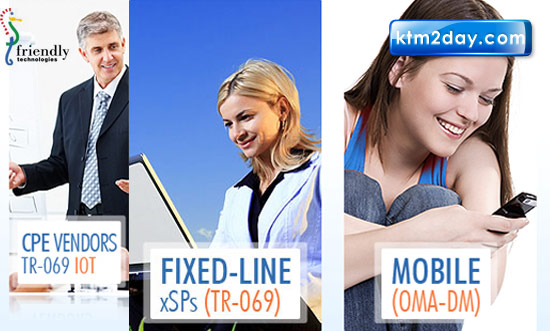 Nepal Telecom (NT) will soon use Friendly Technologies' TR-069 device management suite to manage broadband internet access, improving the quality of experience for subscribers throughout the country.
The selection of Friendly Technologies was made by Airspan, a global provider of 4G broadband wireless products. Friendly Technologies is the market leader for innovative TR-069 solutions internationally and its winning partnership with NT further expands the company's growing presence in the Asian market.
"We are delighted to provide Friendly's solution to Nepal Telecom," said vice president of business development at Friendly Technologies Efi Paz. "Friendly Technologies specialises in providing device management solutions and provisioning platforms around the globe –– from the highest mountain tops in Nepal to the lowest point at Israel's Dead Sea. With our customer-oriented approach and commitment to continual improvement, we take great pride in providing consistently high quality of experience for all subscribers."
Friendly's solutions are used by carriers and xSPs to optimise operational expenses. Founded in 1997, Friendly Technologies improves subscribers' experience by streamlining the deployment and support of data, VoIP, IPTV & 4G services. Based on the TR-069 and OMA-DM standards, it dramatically reduces support costs while increasing customer satisfaction throughout the entire service lifecycle.
NT, which has approximately six million users, will be using Friendly's solution for a country-wide WiMAX deployment. Using Friendly's technologies, it will reduce deployment costs, including ongoing management and support.