Ford Focus to be unveiled by Jan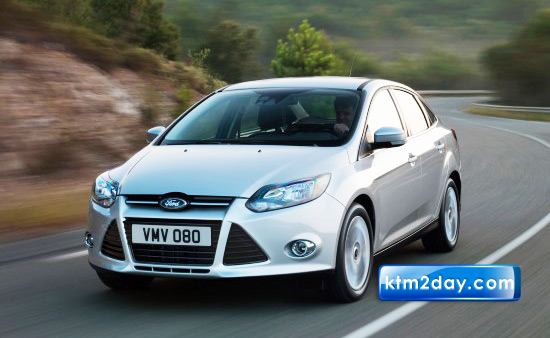 Go Automobiles, the sole authorised distributor of Ford in Nepal, is planning to roll out the all new 2012 Ford Focus by January 2013. Initially, one model in the Focus series, the Titanium, will be unveiled in the domestic market. The autos will be imported from Ford's manufacturing plant in Germany.
According to Go Automobiles, the new Ford Focus combines expressive design and an exceptional array of smart new technologies with high levels of craftsmanship and occupant safety, and will appeal to premium vehicle seekers in Nepal. "As the car will have a somewhat high price tag, premium sedan seekers will be our targeted customers," said Deepesh Shakya, sales manager at Go Automobiles. According to him, the new car will surpass other vehicles in the segment due to its captivating appeal and numerous exciting features.
The sedan is equipped with a 1.6 Duratec Ti-VCT engine. Various new features like auto headlamp with rain sensitive wipers, rear parking sensor, voice command with Bluetooth connectivity, tilt and telescopic steering and trip computers, among others, are incorporated in this vehicle.
Focus is Ford's most significant global nameplate with more than 10 million units sold since its launching in 1998. It has become a sales leader with consumers worldwide for its blend of outstanding value, comfort, safety, technology and driving dynamics. Following a global development programme under the American auto major's "One Ford strategy", the all-new 2012 Focus will continue this successful tradition, according to Go Automobiles. "The new Focus demonstrates how Ford can scale to meet the universal needs of worldwide customers, while fine-tuning to suit regional preferences," it said.
The all new Ford Focus has a sporty character. With a striking front end, sleek profile, dramatic rising beltline and athletic stance, the new Focus signals the rewarding experience for a driver. The dynamic quality of the Focus exterior is reinforced by the distinctive design inside, featuring a modern, cockpit-style interior with stylish centre console, the company said. Moreover, it offers first-row shoulder room and front headroom. In the spacious second row, Focus provides more hip room.
Noise, vibration and harshness (NVH) levels have been reduced, and driving dynamics has been improved by the increased stiffness of the body structure, the company said.
According to Go Automobiles, the Focus has been designed to exceed global safety standards for occupant and pedestrian protection, and thus it features next-generation front and side airbag technologies. "High-strength steels comprise 55 percent of the Focus body shell, with ultra-high-strength and boron steels making up more than 31 percent of the skeletal structure," the company said. "These advanced materials help Focus meet crash regulations across world markets while minimizing the vehicle's weight and contributing to fuel economy."
The all-new Ford Focus offers SYNC which replaces many of the traditional buttons, knobs and gauges with clear, colourful LCD screens and five-way buttons. The screens can be personalized to display information relevant to each driver using a simple button click, voice command or touch-screen tap. The entry level Ford Focus Titanium will be priced at around Rs 5.7 million.