General users to get WiMax from Jan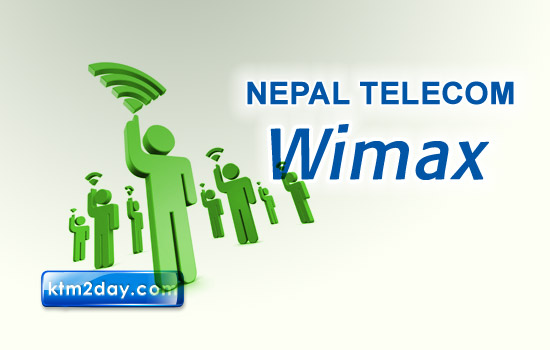 Nepal Telecom (NT) has said it plans to start WiMax broadband internet service for general users from early January. The telecom giant is doing the final preparations to import consumer premise equipment (CPE) to start the data service. The device enables individual users to connect to the WiMax technology-based internet service which NT launched last month.
The state-owned company will enlist at least two local companies to help it distribute WiMax lines to general users and provide maintenance services. Currently, the service is available only to corporate clients. NT officials said that the idea of entrusting distribution of WiMax service to separate companies was aimed at providing effective customer service.
These companies will procure WiMax internet supporting CPE, a small USB device, for potential customers of WiMax service. The responsibilities of the companies include carrying out market survey, providing after sales service and honouring the warranty and guarantee for the devices.
Subhash Chandra Sah, manager of NT's WiMax project, said that they had not been able to take the new data service directly to ordinary users due to delays in procuring CPEs. "If things go as planned, we will be providing WiMax service to home users within the next three weeks," he added.
Even though NT launched the broadband data service targeted at corporate users a month ago, it has not been able to distribute service lines to home users as promised earlier. So far, around 60 corporate customers in Kathmandu, Banepa, Dhulikhel and Chautara have subscribed to WiMax service, according to NT. The total line distribution of the WiMax project is 200,000 lines.
An NT official said the CPE or USB dongle supporting WiMax technology would cost home users or individual customers Rs 5,000 to Rs 7,000. NT provides wireless data service with a minimum speed of 256 kbps using this technology. NT's tariff for WiMax service is based on packages—from 5 GB at Rs 650 per month to Rs 5,190 for 60 GB with a speed of 1 mbps or higher.
Currently, the service is available in the Kathmandu valley, Banepa, Dhulikhel and Panauti. NT said that the service would be expanded to Tatopani, Jiri and Bharatpur soon as installation of the equipment was at the final stages. The company has planned to make the service available across the country covering all the village development committees within a year.